Brokers to brace themselves for winter product recalls | Insurance Business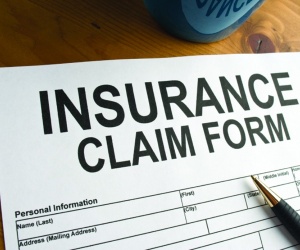 The insurance industry could witness a spike in product recalls this winter, an insurer has warned.
This comes after the Australian Competition and Consumer Commission encouraged customers to check that winter warmers that have been stowed away for a year have not been subject to product recalls.
AIG
Australia crisis management manager Claire Richards told
Insurance Business
it is not uncommon to see a spike in recalls of products popular during winter, including electric blankets, heaters and hot water bottles.
"Due to the seasonal nature of these products consumers may not be aware there have been recall notifications resulting in a low rate of return for these products," she added.
Richards said prudent suppliers will often issue repeat notifications at this time of year to heighten consumer awareness as well as the ACCC encouraging the public to check the Recalls Australia website to see if a product they own has been recalled.
She urged brokers to take a "pro-active" approach to issues around consumer safety.
"Brokers will know that their clients will want to take a proactive approach in handling any consumer safety issue resulting in a recall. Brokers can align their clients with insurers who have access to expert crisis consultants and encourage them to review their recall procedures and training on an annual basis."
ACCC Deputy Chair Delia Rickard said: "As the weather cools off, people are starting to look through their closets for last year's winter warmers but what they may not realise is that some items have been recalled due to safety hazards.
"Of particular concern is the low return rate of recalled electric blankets. Over 400,000 unsafe electric blankets recalled since 2010, many due to the risk of fire hazards or electrocution but only ten per cent have been returned by consumers for refund or remedy."