Brokers told to ready for new $20bn opportunity | Insurance Business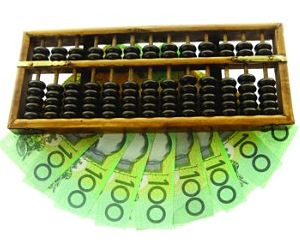 Insurance brokers could be on the cusp of a wave of new business from the medical research sector, should Federal
Government
ambitions to establish a medical research future fund worth $20bn by 2020 eventually come to fruition.
Although little detail on the fund exists and it is dependent on an uncertain and apprently hostile Senate,
Chubb
Australia's Asia Pacific zone life science specialist, Travis McIntosh, says if a reasonable portion of the fund is made available for discoveries this could lead to more pharmaceutical and medical research and development companies operating in Australia and consequently more clinical trials.
"Assuming the appropriate investments are made to foster and support commercialisation of early stage research discoveries, there could be increased activity in insurance classes such as clinical trials liability, product liability, professional indemnity and intellectual property protection," McIntosh says. "Other classes such as property and marine transit could also benefit."
Aon Risk Solutions' Australian health practice group leader, Kenneth Corcoran, said that increased funding for research will mean more research activity and research centres themselves will need tailored business interruption cover.
Corcoran explains that research centres are particularly vulnerable to losses from damage or destruction to premises. For example, a research centre could lose years of results from painstaking experiments with animals if a fire happened to destroy the facility.
"The expected financial return from that experiment could be delayed or lost, combined with significant costs in re-establishing the experiment. Careful analysis of loss of revenue, adequacy of indemnity periods and policy endorsements is essential."
Corcoran also believes increased research activity will mean more clinical trials, however he said this could lead to the potential for errors and omissions, and these entitieswould need tailored PI and malpractice policies.
Parmia Insurance Brokers' Danny Gumm said the medical sector could present other related opportunities for brokers, with new procedures creating new businesses and insurance needs in manufacturing, marketing, distribution and retail.
"Insurance products would need to be tailored to meet the specific risk management requirements of each new product and the true value of a professional broker's skills will be required to meet these needs – a generic product is unlikely to provide a solution in this case."
Brokers considering growth potential in the medical sector are being urged to develop the expertise required to gain a competitive advantage in the segment, such as attending events held by local industry associations.
"Not only do they provide networking opportunities but they are also a great source of information on topics ranging from challenges faced by the industry to the application of new technologies in development," McIntosh said.
McIntosh also suggests researching online materials provided by regulators such as the Australian Therapeutic Goods Administration or the US Food and Drug Administration, and partnering up with experienced insurance carriers.
The Australian insurance industry has a plethora of underwriters who are prepared for the medical research boom.
"Underwriters are prepared should the MRFF create significant growth in the medical technology industry," McIntosh says. "Through a combination of local players and underwriting agencies, the specialised products needed by the industry are available."
However, this isn't the case when it comes to insurance brokers. "There are currently only a few genuine specialists so there is room for those who are willing to take the plunge into this fascinating industry segment."