Brokers: we can improve industry's approach to mental health | Insurance Business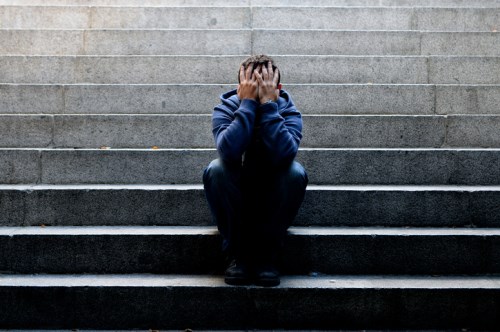 Criticism by mental health advocates of the way the insurance industry deals with people with mental health issues has been backed up by the industry itself, according to the response to an
Insurance Business article
published earlier this week.
Workers from both broking and underwriting in Australia and New Zealand have joined a growing chorus outside the industry who have questioned the approach to mental health which was outlined in an
ABC
news report recently.
In Australia, broker David Stott said the exclusions were 'way too broad and common', but brokers could play a crucial role in improving things.
"The concerns raised by the advocates are valid in that once this target has been put on your back, the insurance industry will not forget," he said.
"It was hard to understand it being an uninsurable risk when it was being readily addressed by workers' compensation, income protection and health insurers," he continued.
"As brokers we might play a part in explaining the nature and effect of these exclusions to clients.
"If it's a concern and it's fed back to insurers, they may come up with alternatives. I recall that flood was treated with the same broad brush until recently and now that it's in place it's hard to recall what all the fuss was about."
He stressed that 'we're in the business of protecting people from risks'.
"It's a shame that one that's so personal and potentially devastating is being swept under the carpet.
"While the insurers may have protected their bottom line by utilising an exclusion, it doesn't mean that the risk should be ignored."
One underwriter said there were many instances where mental illnesses would be covered.
"Years ago, I managed two claims concurrently for individuals suffering schizophrenia.
"As an underwriter, sure there are reasons why you don't want to write such risks, but those need to be measured against the overall portfolio."
One commenter, John, said: "The industry needs to do something about this.
"I wouldn't get life insurance if I applied through underwriting and answered the questions truthfully, nor would half of my family and friends."
But another broker, Robert Cooper, said mental illness was too widespread and insurance coverage would put premiums out of reach.
"Mental illness needs to be treated under our Medicare system and loss of income with Social Security, and [so as not to] put income protection policies and other personal accident and illness covers including travel out of reach for the other events we need coverage for," he explained.
"I, for one, would gladly like to see our Medicare levy increase to include better services in this area."
In New Zealand, insurance adviser J-P Hale described the industry as being 'quite bi-polar' in its approach which resulted in misunderstandings and challenges for retail consumers who did not understand the different approaches underwriters had for general insurance, life insurance, disability insurance, and travel insurance.
"Insurers tend to be very harsh when it comes to arranging cover when there has been some sign of mental health challenge in a consumer's past," he suggested.
"However, if there is unencumbered cover, my experience has been insurers take a very proactive approach to engaging the right answers and support for clients at claim time.
"It's this very black and white approach that confuses consumers. We need to find a happy medium to enable consumers to move and acquire coverage for mental health conditions where there has been some level of stress or depression history in their past."
Hale said many sufferers often responded better after an intervention to how they did prior.
"This should be seen as an improved risk rather than an increased risk, in the same way that insurers now look at cholesterol and blood pressure for clients," he said.
While he accepted there would be certain situations where it wouldn't work, he said a 'loaded approach rather than an exclusion approach' needed to be considered.
"Where a client is able to demonstrate they have been compliant with their medical treatment for a mental health condition and this has resulted in an improved outcome and life experience, if this is applied in the window three-five years post recovery and treatment, it could be workable."
Related stories:
Insurance industry slammed by mental health advocates
Mental health charity to haul insurers before Human Rights Commission