Brokers will still be valuable despite disruptor threat | Insurance Business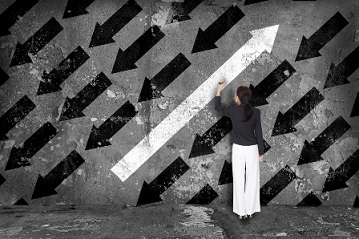 A leading digital academic says brokers who remain true partners with clients, by adding value in risk management or by disrupting their own business models with technology, will continue to be valuable despite the threat posed from new peer-to-peer insurance start-ups.
Last month major European disruptor
Friendsurance
announced its intentions to expand into the Australian market as its first international target following almost $20 million in funding.
The German-based insurtech business, which uses social networks such as Facebook to allow groups of people to pool insurance premiums and offers an annual no claims reward, is looking to launch in Australia following a funding boost from venture capital firm Horizons Ventures.
Dr
Amy Gibbs
, digital communications and content strategy manager at
ANZIIF
told
Insurance Business
that although it's still early days for the sharing economy and regulators have yet to allow these disruptors into the Australian system, they are bound to shake up the industry by disrupting the status quo.
"The biggest impact they will have is on consumers. New models of insurance will allow customers to see alternatives to their current insurance options and they will start to expect those options from their existing insurers or they'll switch," she said.
She also said the new peer-to-peer business model had the potential to change insurance from a grudge purchase to a partnership – in health, home, travel and the like – with more agile, forward-thinking and consumer-friendly disruptive companies.
In the short term, she said, business lines are likely to be dominated by brokers. However, once people get more comfortable with the options they get in their personal lines insurance, they'll start to expect it for their businesses too.
"Brokers pride themselves on being in partnership with their clients, if a small disruptive company can provide the same level of service, with the convenience of disruptive technology and thinking, that's going to be a challenge for brokers to compete with."
Gibbs also warned that customer should exercise caution when signing up to be insured with the newcomers.
"Many of them will be tech start-ups and won't have the vast insurance knowledge – particularly when it comes to risk – that a traditional insurer will have, and that could be dangerous," she said.
She said the biggest challenge to insurance businesses when it comes to the sharing economy is the change in customer expectations.
"Consumers will grow to expect the ease, partnership, and even the bells and whistles that disruptors will build their platforms on."
Those insurers that can't offer the same level of service and trust will be at a significant disadvantage, she said.
"Brokers who disrupt themselves will be better placed to compete with the change that personal lines business will potentially undergo in the next few years. As services become tailored, simpler and safer to customers – all things brokers differentiate themselves by, the need for a personal touch becomes subsumed by better technology and customer-focussed companies."