Broking boss on struggling clients, business retention, and preparing for the worst | Insurance Business Australia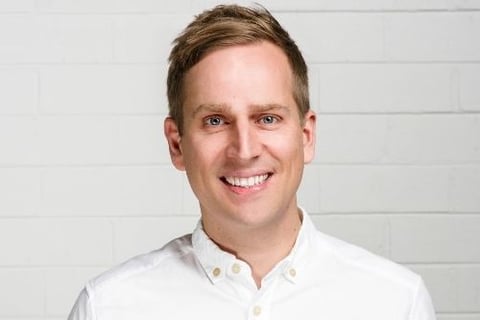 Working with more complex risks, where the broker can add value, will continue to be among the priorities at Malton Road Advisory Pty Ltd, better known as Malton Rd. Insurance Business recently caught up with advice director James Fletcher (pictured), who talked about market changes as well as the company's customers and plans moving forward.
Fletcher, whose staff had to work remotely for only six or eight weeks in 2020 and "actually enjoy" being at the firm's Pyrmont office, shared which of Malton Rd's clients have been heavily impacted and what the firm will be focussing on this year.
Having difficult conversations
"We've got a reasonable concentration of businesses that provide equipment for events – AV (audiovisual) production equipment, for example – or they might be providing a venue for conferences and trade shows to take place," noted Fletcher.
"Unfortunately, a lot of those businesses have been in hibernation for the last 12 months and some clients that they rely on have shifted towards hosting those things in an online environment, so there's not a need to hire a venue or equipment or build an exhibition stand."
"So it's been difficult to have those conversations with those clients," he continued, "because they're still not really seeing a whole lot of activity. It depends on where they're located and the sort of equipment that they hire out, but certainly the ones that we work with are struggling a bit."
The advice director added that booking agents, artists, promoters, and others in the live music space basically stopped their insurances.
Fletcher said: "Some of them have kept going, some of the artists, because of the fact that their businesses do continue to trade with live music streaming, and some of them were putting on music events through live broadcasting on YouTube. So they had to have some level of insurance that continued, but obviously they just get dialled up or down relative to the exposure.
"Anyone that relies on touring, those clients did switch off their covers, unfortunately. But we don't have a huge concentration of those sorts of businesses, so thankfully it didn't impact us, and some of them have come back and switched it back on because there's been a couple of government-supported music events and they've had to have the insurance in order to participate."
Keeping clients
The changing market conditions have had a positive effect on Malton Rd, which actually grew by around 30% in the last 12 months, with the broker's expertise proving more valuable than ever as it "definitely" gets harder to place risks.
Moving forward, Fletcher said the focus will be on keeping Malton Rd's current customer base.
"I think a lot of our time is going to be spent on retention of existing accounts, because we have to remarket most things a lot more," explained the broking boss. "There's a lot more emphasis on the quality of underwriting information that insurers want now. So new businesses are very, very, very hard to get away because of how much time is involved to get insurers to agree to quote depending on the industry that you're working within.
"We tend to work with more complex risks, so things that aren't straightforward, because that's where we can add value. So I find that any new business that we tend to work on, by nature of us working on it, is complicated. So a lot of our existing accounts have got similar tricky elements to them."
One example is a Malton Rd client with aluminium composite panels (ACP) on their premises. Knowing that the insurer is taking on a risk, Fletcher said they've had to commission fire engineers reports and the like.
He illustrated: "There's a lot of information that we have to pull together to make sure that the market has confidence to take on the risk, and that we can do whatever we can to make sure that the price is set correctly. Because it's going to be a huge jump from what they were paying to what they'll have to pay, purely because of the fact that the market has dictated that minimum rates apply for anything that's ACP.
"So there's a lot of challenges that we're having to navigate on our existing portfolio, let alone set aside time to target new business. A lot of our new business comes in by referral, by the way, so we don't necessarily chase it. But we've got a reasonably steady supply of new business that comes in that sort of fits that brief of being tricky."
Being ready for the worst
As for the other challenges ahead, Fletcher cited the changes being rolled out by a couple of major insurance brands, which he fears might be a sign of things to come.
"Domestic insurance that we sell as brokers through the intermediated channels has just been getting more and more expensive," he stated. "I don't know how that compares to the direct market, because we don't do a lot of domestic stuff.
"But Vero was one of the few saving graces in terms of their premiums being reasonably competitive. And now that they've pulled out, the next best option is still significantly more expensive."
While he can't say whether the above is an indication of where the direct market might be pricing things as well, Fletcher conceded that it has "definitely" created some challenges for Malton Rd's domestic portfolio.
"And then CGU made announcements around changes to minimum premiums, as well as its domestic portfolio and a lot of its other product lines - they're applying blanket pandemic exclusions," he went on to note. "We're also seeing a lot of Lloyd's capacity being restricted.
"I just see a lot more massive announcements coming from the other big insurers with regard to their strategies going forward and how they're going to protect their bottom line. It might be they're withdrawing support for certain lines or increasing rates, I just don't know, but we're having to prepare ourselves for the worst."