Broking boss talks about "the most powerful validation" | Insurance Business Australia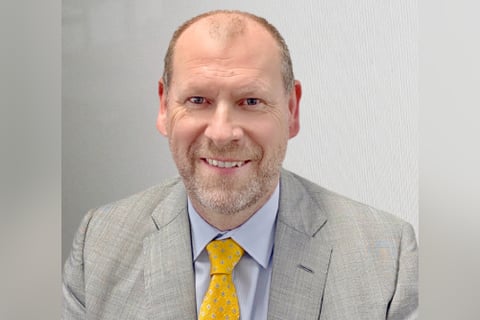 "You're able to actually have that piece of proof that you have a point of difference." Those were the words of Dale Hansen (pictured) when we caught up with the Austbrokers Coast to Coast chief executive, whose camp bagged last year's 6-20 staff brokerage of the year award at the annual Insurance Business Awards.
According to Hansen, the accolade has become one of the most significant recruitment tools for the Queensland-based brokerage. In the CEO's view, the win has made Austbrokers Coast to Coast not only a more attractive business for clients to transact with but also an employer of choice for insurance executives.
Hansen, who cited his team's consistency and commitment to integrity, noted: "You're able to say that your business isn't like the other ones; that you've been recognised by your peers for X. And it's something you can use to retain staff, recruit staff, retain clients, and recruit clients."
The chief believes that the award provides intangible benefits "over and above" what an organisation is able to obtain.
"It's hard to put a dollar value on how valuable this has been for us," Hansen told Insurance Business. "You can get it from clients and you can get it from underwriters, but to get it from your peers is the most powerful validation.
"For my staff it's validation that what they do matters, and for me that I'm on the right track. That's the main thing – that we were on the right path and we're continuing on the right journey and we're having the right conversations."
Now that the awards event – which in 2020 took on a virtual format for the first time – is returning as a physical gala in November, Hansen said they just can't wait to be there. The CEO went on to assert that everyone's 'Zoomed out' at this point.
He stated: "We took the fact that we were able to catch up with our industry peers for granted. And now that we're not able to, we miss it. So, to get the opportunity to see our colleagues that some of us haven't seen for more than a year, like our interstate peers, I can't wait to see these people.
"Honestly, we can't wait for the night. I can't wait to take my staff down. They can't wait to go. We can't wait to catch up and celebrate. And these nights, they're more important now than they've ever been."
Nominations for this year's Insurance Business Awards are open until July 02. The black-tie event is taking place at The Star, Sydney on November 12.