Broking giant backs government's multimillion dollar flood plan | Insurance Business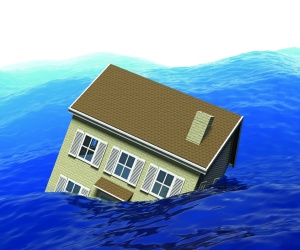 Bosses at broking giant Willis Australia have welcomed government plans to spend $100m on flood mitigation projects, saying it could ultimately bring down the cost of flood insurance – but intermediaries believe more investment is necessary.
Through newly-established body the National Insurance Affordability Council, the government will ring-fence a $7m contribution to build the Roma levee and a further $10m to upgrade flood defences in Ipswich.
Tony Barber, deputy CEO, Willis Australia told Insurance Business it would only better serve the policyholder.
"Any government investment on flood mitigation works would be welcome," he said. "This will not only assist clients to manage their own specific flood risk, but in the longer term also potentially enhance their ability to purchase flood insurance or provide them with flexibility in how they structure their flood insurance requirements."
Russell Toll, Willis Australia's national manager for placement services believed the move could give customers greater choice around flood insurance.
"If through effective flood mitigation investment, the frequency and severity of flood losses and the resultant strain put on insurance industry resources can be reduced, then we can expect that the availability of flood insurance will increase and the cost of flood insurance will decrease accordingly," he said. "There will be clear benefits for insurance buyers, the insurance industry, our economy and, with reduced social disruption, the general community."
However Queensland-based Cooper Professional Risks director Robert Cooper said more investment was needed.
"Roma and Ipswich alone will take up $17m of funds yet there are numerous towns in Queensland and NSW that are under the threat of flooding, including Brisbane," he explained.
"Not just flood levies are needed. Bigger and well maintained drainage systems are needed. We are bituminizing and concreting more areas than ever before and the water has to run somewhere. Blocking one area simply diverts it further downstream. Homes need to be made to cope with floods. The concrete slab, brick veneer homes will always suffer significant flood damage compared to a high-set Queenslander style home that has little contents underneath the house."
Cooper also stressed the need for legislative change. "Any money needs to be brought in with stronger planning laws from councils about where they allow property development," he said.
Calling for stronger planning laws to be implemented alongside flood mitigation plans, he concluded: "It will take a long time and cost a lot more but the long term investment will be worth it. Have governments got the courage or the resources to do that?"