Brooklyn Uni ups insurance offering | Insurance Business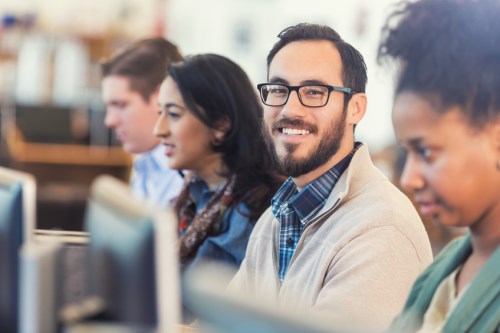 Brooklyn University has announced three new course subjects, including one with a claims focus, as it looks to assist broker education.
Brooklyn Underwriting
's educational offering will include new courses in the property, claims and broking skills areas with the launch of natural catastrophe, claims handling nd insurance lingo units.
Tim Fairbrother, manager, partnerships at Brooklyn Underwriting told
Insurance Business
that the underwriter expects interest in all three areas but the claims course should be the most popular.
"The first claims subject should gather some interest as this was created in response to feedback from students on what courses they wanted to see next," Fairbrother said.
"The Natural Catastrophes we think is an area that is very interesting and increasingly important in the world we live in. The Insurance Lingo course is a back to basics dictionary that we hope students print off and refer to any time, not just when completing the course online.
"Our next step may be to introduce some more interactive sessions and possibly live sessions. We are also working with some industry bodies to help deliver some industry wide material."
With claims forming the majority of requests for Brooklyn University, Fairbrother stressed that the business will now look to include more claims information across the offering.
"Claims has been the most vocal request from users," Fairbrother continued. "We will look to include claims scenarios in all product specific courses as well as look to launch more claims specific courses."
Whilst the new courses may be beneficial to new entrants to the industry Fairbrother noted that specialist brokers will also benefit.
"They say you can't teach an 'old dog' new tricks," Fairbrother said. "We think they are more likely for entry-level members to the industry but we increasingly we people from all levels of the industry participate. Often, the case is that a broker is a specialist in one area and Brooklyn Uni allows them to learn about a new area of the market."
Related stories:
Leading underwriter Brooklyn unveils latest education technology
Leading underwriter Brooklyn offers brokers prize of a lifetime
#ProtectYourEsky campaign highlights challenging cover