Bundaberg brokers welcome insurers meeting | Insurance Business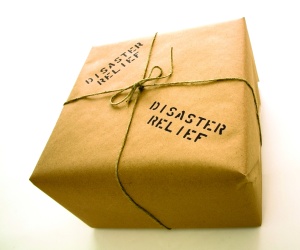 Under the pump Bundaberg brokers have welcomed news that representatives from insurance companies, the Insurance Council of Australia (ICA), The Financial Ombudsman Service and Queensland Legal Aid would be coming to the town on February 20.
The four groups will be holding a forum with policy holders from the Wide Bay-Burnett region on the evening of February 20 in an initiative pulled together by the ICA.
The brokers have welcomed the industry body's plans to speak with affected policy-holders about claims handling, assessment and settlement options as well as site clean-up and dispute resolution.
Northwest Insurance owner David Coe says the move is a good idea as local residents have "lots of questions, particularly surrounding policy changes since the last floods as well as questions about future mitigation measures."
Hall Finance and Insurance Solutions director Roy Hall says the forum was "not a bad decision at all' and would give insurers an understanding of some of the frustration of local residents surrounding the claims process, that brokers were also starting to feel.
Coe says the insurers and ICA will attract some comments regarding the speed in which they responded to the needs of local residents. He says a common complaint is that insurers and assessors were slow to act and underestimated the size and scale of damage in the area with both Coe and Hall estimated that about nine per cent of people in the area have been affected in some way.
The ICA says its members realise this is a stressful time and aim to meet with residents face to face and resolve any issues as quickly as possible.
An ICA spokesperson said forums like this in catastrophe-declared regions had been standard practice for the ICA for many years with the last held in Dunalley, Tasmania in January after the recent bushfires.
The four groups will provide general information with policyholders able to discuss claims issues with insurance and legal experts with the Financial Ombudsman Service and Queensland Legal Aid offering their own guidance where required.
The spokesperson added the forum will be closed door to enable policyholders to speak about their circumstances in a private setting without unnecessary intrusion.