Bushfire to cost state power company $26mn | Insurance Business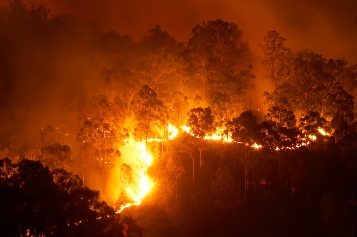 The bushfire that devastated towns in Western Australia's southwest is set to cost state power provider Western power more than $26 million.
The damage bill, which is the biggest restoration job ever undertaken by the state's utility according to
9News.com.au,
stems from approximately 950 poles damaged during the blaze with 44 transformers and up to 50 kilometres of overhead powerlines also destroyed or damaged.
Energy minister, Mike Nahan, told
ABC
that the company is looking at whether to replace or repair some damaged areas or look at alternate power sources.
"It is also looking at replacing poles and lines and making decisions about whether we do not replace those lines, but [instead] have distributed generation, solar and other things," Nahan said.
"$26 million is a lot of money, but this is what you have to do.
"We self-insure. We put [in] a contingency fund of substantial nature that should cover this, and this is by far the largest in terms of impact on Western Power's budget ever," Nahan continued, according to the
ABC.
Nahan told
9News.com.au
the area of the network that was damaged was built in the 1950s and was one of the oldest sections of the WA electricity grid.
"Western Power budgets for devastation of this nature, so it has contingencies to fund most of it, though if something happened similar in the near future we would have to raise additional funds," Nahan said.
According to Western Power figures released on their Facebook page yesterday, 670 customers remain without power following the fires which were started by a lightning strike on January 6.
In their latest estimate
, the
Insurance Council of Australia
said that the blaze caused insured losses of more than $57 million following 616 claims.