Businesses need to find ways to succeed in changing environment | Insurance Business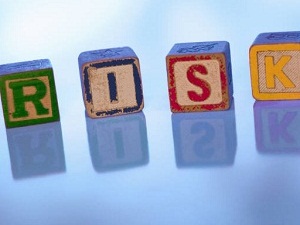 Companies know they must address risk to remain competitive and grow their business but the real challenge is understanding them and developing solutions to succeed in a changing and complex risk landscape.
This is according to
Lambros Lambrou
, CEO of Aon Risk Solutions Australia, ahead of the tenth annual Aon Advanced Risk Finance Conference
,
themed "Ten Years of Risk Financing Insights".
Lambrou said the breadth and variety of risks businesses now face requires them to mitigate against a wider range of issues than ever before, from white-collar crimes to cyber risk.
Lambrou highlighted cyber risk as a significant hazard in a technology driven environment that often flies under the radar: "The potential ramifications of cyber risk, which has been described as "the asbestos of risk", are widely underestimated, particularly here in Australia where we are demonstrably behind the curve when it comes to even a basic understanding of the issues. This applies not only when it comes to individuals' privacy, but for the integrity of entire organisations. That includes major liability issues at the board and director level right through to the very real threat that cyber risk poses to undermining everyday operational capability."
The underlying theme of the conference will focus on the importance of 'big data' in shaping the future of risk management and helping businesses address issues like cyber risk in a more sophisticated way.
In addition to looking at global and local insurance and reinsurance trends, the conference will examine shareholder value and risk maturity – the strong correlation between a company's risk preparedness and its financial performance and risk and people – and, more specifically, how they interrelate.
"An organisation's people are its most valuable asset. People risk is often at the heart of our conversations with clients, and rightly so. Failing to properly mitigate against this risk will have catastrophic outcomes for any business," Lambrou said.
The Aon Advanced Risk Finance Conference 2014 kicks off in Melbourne on 8 October.