Businesses that 'missed out' to drive further M&As | Insurance Business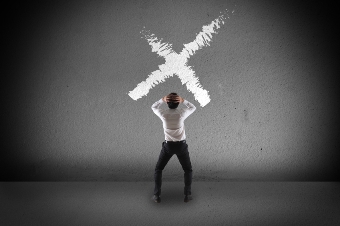 Future M&A's in Australia and across the Asia-Pacific will be driven by those that "think they have missed out in the first, or second, or third round of mergers and acquisitions," a business leader has said.
Speaking as part of the interactive
What's driving M&A activity in the Asia Pacific insurance industry?
Report released by DLA Piper this week,
Robert Kelly
, CEO and managing director of Steadfast, said that it will be those that fear they've missed out that will drive the market forward.
"The drivers for further M&A as a result of the industry as it stands today will probably be people who think they have missed out in the first, or second, or third round of mergers and acquisitions and people who decide that their balance sheets are strong enough, that they can pay more money than the people that have come to the trough and merged and acquired over the recent period," Kelly said.
Kelly noted that international insurers looking at the market must be wary of the comparative size of the Australian consumer base as it pales in comparative size to those further north.
"This is a very small market, 23 million people is less than what's in Shanghai, so don't get too excited in coming into Australia and trying to dominate here because we are never going to be 100 million people," Kelly continued.
"When you look at the demographic of Australia and the way its population flows, it is very difficult to come into this market and acquire and get great synergies and put great bottom line growth on your balance sheet."
Kelly said an "opportunistic" approach to acquisitions in the local market will be key to future M&A activity as excess capital continues to saturate the insurance industry worldwide.
"I think people will see it as an opportunistic position to come in and acquire or people will sit back and see if the raft of mergers and acquisitions that have taken place settle down and are very good for the balance sheet," Kelly said.
"I'm interested to see how it will go as, at the moment, there is capital everywhere and everybody wants to be an acquirer."
Craig Mennie, head of transaction services - Asia Pacific at
KPMG
, noted that there is one outlier when it comes to the future of M&A's in the Australian and Asia Pacific insurance markets that will be worth monitoring.
"The one outlier I'd throw out there is that in the past we've seen quite a bit of private equity transactions within say the UK market in the insurance sector," Mennie said.
"To date in Australia we've really seen very few transactions maybe the Coverforce transaction that was undertaken. The question for me, and the question I would pose for everyone is when will the international private equity funds determine the Australian insurance market is the place they want to play.
"We are receiving enquiries from that segment and I do believe there may well be participants creating M&A activity in the future."