Businesses warned of Uber use | Insurance Business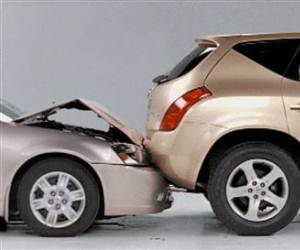 Australian businesses that allow their staff to use ride-sharing apps such as Uber are opening themselves up to a multitude of risks according to a leading Australian law firm.
By using private vehicles through UberX, employers leave themselves open to litigation from staff members if something were to go wrong.
Law firm Holding Redlich told
The Sydney Morning Herald
that if companies continue to use UberX they could face serious consequences.
"The UberX service is unregulated," said Joel Zyngier, a senior associate in workplace relations at the firm.
"A driver of an UberX service in Melbourne can be approved as a driver after undergoing a 30-minute induction and providing Uber with a driver's licence, birth certificate and current insurance policy."
An employer's duty of care extends to the safest possible transport methods for staff and while UberX may have a safe service, it could be argued that a taxi would be considered safer which could lead to legal trouble.
"Although UberX drivers may indeed provide a safe service, it appears objectively an employer could not say UberX is as safe as a taxi," Zyngier continued.
An Uber spokesperson refuted the claims, saying that the app offers its own insurance up to US$5 million.
"All Uber driver-partners have cleared criminal history and driving history background checks, and all UberX trips are fully insured and backed by $US5 million of contingent liability cover," the spokesperson told
The Sydney Morning Herald.
"In addition, the safety features of the app mean that the anonymity that exists with taxi trips is removed ... The rider has the driver's name, photograph, registration plate and car model before they enter the vehicle and can watch the car arrive at their pick-up location, so there is no standing out on the street trying to hail an anonymous ride."
In some cities in the United States, such as San Francisco, use of UberX for professional purposes is beginning to outrank that of taxis.
While the regulatory background surrounding Uber continues to cloud, it does not seem like the ride-sharing app is disappearing any time soon and offers a new area of risk for insurers, brokers and clients.