Can GPS tracking cut construction site thefts? | Insurance Business Australia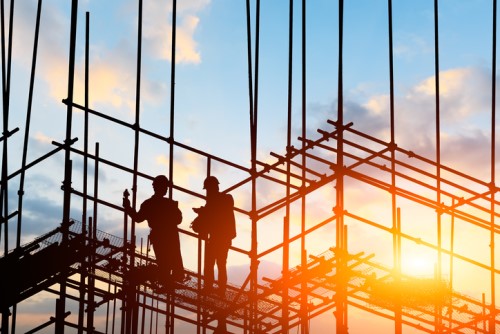 A major building firm has turned to GPS tracking in a bid to curb on-site thefts as the crime continues to cost the construction industry tens of millions of dollars every year.
Building giant BGC hired a security firm and adopted the technology after being hit with several break-ins over the period of just a few weeks.
"The excesses and skyrocketing costs of insurance are a real burden to the company," executive general manager Michael Bartier told The West Australian.
"We're also really conscious of the knock-on effect to smaller trades and companies," he continued. "If a tradie loses the materials they are supplying, it can, in this market, mean the difference between paying wages and not paying wages."
Glenn Ross, CEO at MECON Insurance, agreed that theft on construction sites is a significant ongoing challenge for the industry.
"Theft claims are among the most common type of loss for us," Ross told Insurance Business. "They can range from small opportunistic thefts, to larger, pre-meditated events that often involve former or current trades and unresolved contractual disputes."
The knock-on effects, he said, can be serious and financially detrimental – especially where the project is nearing completion and handover.
"Many thefts are also accompanied by malicious damage and, combined, they can put the builder many weeks or months behind," said Ross. "The result can often be that the builder then becomes liable for liquidated damages under the contract, owing to delays in completion."
Insurance giant QBE also said it regularly sees claims for theft from construction clients – events which can have a major impact on businesses, particularly those operating on a relatively small scale.
"For smaller builders with thin margins, the loss of critical finishes, materials or appliances can cripple businesses without insurance," a spokesperson told Insurance Business.
"Because of the nature of the product that is typically stolen, it is easy for perpetrators to re-sell or integrate stolen materials into other contract sites," they continued. "This makes theft a common issue and reason for builders to claim."
However, while QBE acknowledged that GPS tracking can be useful, the firm's spokesperson said they had not noticed an increase in the use of devices.
"The materials most commonly stolen are generally due to be, or have newly been, integrated into a construction project making them impractical to fit with GPS trackers," they said. "GPS trackers are, however, more useful when it comes to tracking vehicles and driveable machinery."
MECON's Glen Ross agreed and said GPS tracking devices are most relevant to machinery – however, he did say the technology would certainly reduce risk and should be implemented if appropriate.
"We are seeing that many newer plant items have built-in GPS tracking systems," he said. "For older machinery, it really is a cost vs benefit exercise, and the expense involved is often prohibitive. From our perspective, however, more GPS tracking should be encouraged as a risk mitigation measure."
When asked what other mitigation strategies brokers could share with their clients in the construction industry, Ross pointed to traditional site safety as the paramount measure.
"If the site is well protected (rigid high fencing, locked gates, CCTV), the risk of a break-in reduces substantially, and the so-called opportunistic thefts can be just about eliminated," he said. "The entire risk can never be fully avoided of course, but that is where the backing of a good insurer can be invaluable."
However, QBE pointed to effective scheduling as one of the key ways of minimising theft.
"The less time materials are sitting onsite waiting to be integrated into the project the better," said the spokesperson. "Prime cost items such as fixtures, fittings and appliances should only be installed once the building is at lock up and nearing completion."
Related stories:
Ensurance offloads Australian broker business
"Insurance must go beyond risk transfer"