Can insurable values predict the World Cup winners? | Insurance Business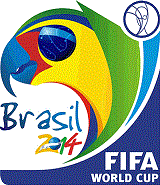 Lloyd's of London has predicted that, based on insurable value, Germany has the most expensive team and therefore is likely to be crowned the winner of the World Cup.
Lloyd's has released research with Cebr that ranks each team in the FIFA World Cup based on the collective insurable value of that country's players. The total collective value is estimated at US$10.5 bn.
Based on the figures, Germany, Spain, England and Brazil – in that order – have the four most expensive teams in terms of insurable value and are likely to take the top four places. Australia's total insurance valuable comes in at 24th place at $112.6m.
Costa Rica's luck is even worse, coming bottom of the league table with a total insurable value of $30.9m.
Taking the groups into account, Lloyd's predicts a Germany v Spain final.
Its research also shows Group G is the toughest group – with a combined insurable value of £1.2bn and Group C is the easiest group – with a combined insurable value of £340m.
Marco Castro from Lloyd's Brazil said: "It is incredible to see how much some of the teams playing in Rio are worth – the top three, Germany, Spain and England - are worth more than £1.7bn collectively. This is more than the bottom 20 teams combined.
"The predicted insurable values also clearly show which groups should be trickier to qualify from than others – and it's far from a level playing field!
"Lloyd's Brazil welcomes all teams to Rio and wishes every country the best of luck!"