Can insurance step in on social risks? | Insurance Business Australia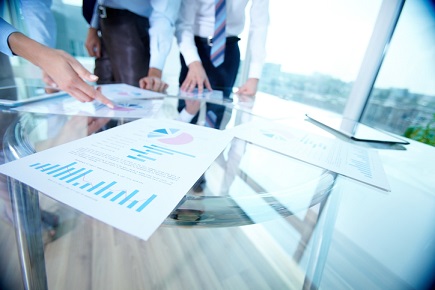 A recent paper from the Actuaries Institute found that financial services businesses are failing when it comes to managing their social risks.
The paper, entitled Social Risks – for a financial services business, states that they face a host of risks which could damage not only reputations but also the businesses themselves.
So, is there an opportunity here for new insurance products? Ian Laughlin, author of the report, said that while this could be the case in time, the industry needs to understand its own social risks first.
"The better they understand themselves the better they understand what is happening in the market," Laughlin told
Insurance Business
.
"There might be opportunities, but I think, first and foremost, these social risks have to be recognised, managed and then the implications for the organisations understood. If the organisation doesn't recognise the risk and manage it properly then an insurance company will be pretty reluctant to provide any insurance against the consequences."
Laughlin noted that social risks insurers and others in the financial services face come from changing social attitudes and norms, which can be amplified by new "social capabilities."
"By social capabilities, I mean facilities such as Twitter, Facebook, Instagram, Google, Change.org, cameras on street corners and in every pocket, and so on – all of which empower the everyday person in ways unimaginable not long ago," he said.
The industry faces both internal and external social risks, Laughlin explained.
Internal social risks are more within the industry's control, such as raising business standards, ensuring business values mirror those of society and ensuring a business has the right insight into societal norms and expectations at large.
Laughlin highlighted the life insurance industry and its coverage of mental health as an example of internal social risk failings having a pronounced impact on an industry.
"This has led to increasing numbers of claims for life insurers," he explained. "The industry was mostly ill-prepared for this phenomenon, and is still struggling with the issue."
External risks, such as those that arise around fake news, shifting attitudes between generations and society's changing tolerance of certain issues, could also impact the industry. In the report, Laughlin highlights the recent Me Too campaign sweeping the entertainment industry as an example of "tolerance risk" changing and catching businesses unaware.
For the insurance industry, Laughlin said that mitigation of social risks is vital as businesses can ill afford to ignore these rapidly developing social risks.
"My argument is you cannot afford to not keep up," Laughlin continued. "What we are talking about is so profound, so significant that if you are slow and cumbersome you will pay the consequences."
From a social risk mitigation perspective, for both the insurance industry and their financial services clients, Laughlin said that technology should be utilised to stay ahead of changing attitudes which could impact a business negatively.
He outlined that artificial intelligence can be utilised to monitor and analyse online activity to stay up to date with changing attitudes in society. In addition, he suggested financial services businesses hire a social risk officer to manage the risk fully, as only through investment can risks be fully understood.
"There is no reason why a big organisation can't be good at this but they have to focus on it and have the necessary skills and resources," Laughlin said. "They can't just cross their fingers and hope that it won't happen to them… you have to focus on this to understand it and understand the implications for your business because if you don't you will pay the price."
Related stories:
Finserv sector urged to use fresh approach to social risks
"The question is: do we want to cover clients?"