Can one brokerage's social network concept take off in Australia? | Insurance Business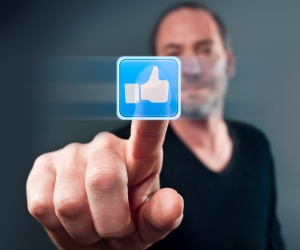 Is social media really ill-suited for insurance? One broker is making waves in Europe with its unique distribution channel that uses social media to connect customers.
Last month delegates at an
ANZIIF
breakfast event discussed whether
insurance is "uniquely ill-suited" to the world of social media
- but one German-based insurance company is proving that the two are actually quite compatible – and lends itself to reducing fraud.
Friendsurance
uses social networks to connect people who pool their money together to purchase insurance such as household, liability and legal expenses.
The more people that connect to form an insurance network, the lower their annual insurance premiums. In the event that a member of the group makes a claim, a part of each member's premium is used to settle it. The rest is covered by traditional insurance. Each member gets their share back if any money is left over.
To form a network, a consumer, who is already on Friendsurance, can send an invitation to join the network via any social media site, or a group can get together and then sign up. It doesn't matter if the individuals choose different schemes or providers.
Policyholders use private information to decide who to connect with, weeding out the bad apples, and the policyholder's support to others does not exceed they premium pay.
Friendsurance says its system can reduce fraud as it creates a sense of morality among its members who will want as much cashback at the end of the year, and because it is not the 'faceless corporate' that the policyholder is hurting by making a fraudulent claim but the group.
As for insurers, those that sign up to Friendsurance are said to reduce their claim ratios, process costs and access new customer groups by viral growth. Major European insurers such as Axa and Arag have signed up as well as host of local players.
Could a concept similar to Friendsurance take off in Australia?
Leave your comments below.
For more information visit http://www.friendsurance.com