Career in insurance a 'ticket to ride' | Insurance Business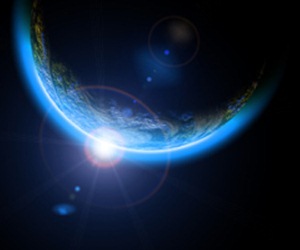 The insurance industry is truly global and the career of Paul Miller, general manager Asia Pacific for SSP, highlights that fact.
Miller's career in insurance "became a real ticket to ride," as he has been able to spend three years in the United States, a year in Brussels and two years in Singapore, alongside trips to countless countries throughout Asia Pacific, coming quite a long way from a computer science degree.
"I came out of university, which unfortunately was a long time ago, I majored in computer science and the first company that offered me a job was an insurance company," Miller said of his beginnings in the industry.
"It has been great to me, my career.
"I've got to live overseas and meet people from all around the world and they are very interesting and intelligent people."
Miller moved on from an insurer to IBM, where he worked across the region for 30 years before moving to tech firm SSP two years ago.
As the industry continues to suffer from a talent shortage, Miller said that upping the reputation of the industry is a must.
"From the outside, it doesn't seem like an exciting industry but from the inside it is actually quite complex and intriguing and the problems we face form a systems point-of-view are as complex as anything that anyone has to deal with," Miller continued.
"It is quite an interesting one but it doesn't have that reputation, it is not necessarily a sexy one, it doesn't look like an industry you are going to earn a lot of money from, it is not a Google or Apple, it is not a trading company so I think it is a challenge."
Miller said that talent shortages are not all bad news as those that do find their way into insurance soon realise the opportunities the industry affords on a global scale.
"It is the good news about it being a non-sexy industry, it means there is a lot of opportunity for people who do come in to the industry because there is a shortage of talent," Miller said.
"It is an industry where you can move rapidly through and lots of opportunities to travel and see the world - certainly for insurance and technology."
Miller described his career as "unexpected," but he has "no regrets" about his time in the industry.
"I wouldn't have come out of university thinking 'Gee I want to get into insurance' but then once I got into it, I found it intellectually stimulating challenging, as I said, it was a great way to see the world and experience different cultures.
"There are some constants about the way insurance operates around the world and some differences as well and it actually appealed to me the challenge of being able to solve the problems in insurance as they are not simple ones.
"I never have any regrets about it, I never go why on earth did I do this, I sometimes go how did I end up in insurance but I don't regret it."
Related stories:
Aus/NZ insurance company Twitter tally 'shockingly low'
Insurance industry 'on the cusp' of major change