Caring for people through insurance | Insurance Business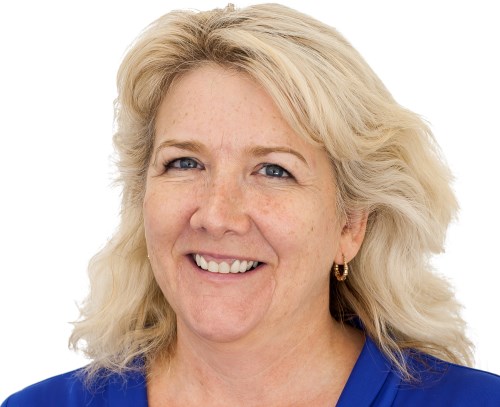 Kay Jackson didn't plan on working in insurance. She may not have reached her dream of becoming a nurse, but this didn't stop her from caring for people, whether they are clients or fellow insurance professionals. She shares with
Insurance Business
her insights on the industry.
Why insurance?
I always wanted to be a nurse to help people in a time of need – I fell into insurance while I was doing night school and loved it. I am still able to care for people in their time of need; I just get to put their assets back together instead of the person.
How would you sum up insurance brokers in three words?
Knowledgeable, undervalued, ethical.
How would you change the industry?
Change the laws in relation to insurance advertising. Insurance is too important to sell on emotional attachment to silly stories on TV. It should be factual on coverage; and ensure [that] when quoting, you must understand the cover the client had before and then quote apples for apples. If the product you are selling to the client is inferior to what the client already has then you must give them a written derogation notice which clearly states the difference in coverage the client does not have under the new 'cheap' policy.
The general public does not understand insurance and most think it is like buying a pair of socks. [They] shop around [thinking they] can get the same brand on special at a discount store. Nothing could be further from the truth when it comes to insurance.
The direct players need to also have the same onus as a broker, and at least ensure they are honest and upfront when offering an inferior product to clients, so [they] can make an informed decision on their insurance purchase.
Best advice you've ever been given?
Be careful whose butt you kick today as it may be the butt you need to kiss for your next job!
What's the most important thing a broker can do to develop their business?
Have a smart marketing and networking plan, so you [don't waste] time with the referrals you attract. [At
Simplex Insurance Solutions
,] we have a target strike rate of 60% for our new quote enquiries. For the first four months of this financial year, we have averaged a strike rate of 59.45% of quotes that have converted to new business. This is due to the quality of referrals we attract.
What is the strangest thing you've ever arranged cover for?
A house made of straw bales.
If you were Prime Minister for one day, what would you do?
Get tougher on crime and not use 'being on drugs at the time' as an excuse. Drugs are illegal too so that should get you into more trouble. We should all feel safe in our community. If you do the crime you should do the time, and jail should not be a holiday. Jail should not provide paid work or free education.
There seems to be more sympathy for the offenders than the victims of crime.
What's the biggest challenge facing the industry today?
Direct competition that focuses on price not product. When a client has a claim and it is not covered, it once again brings down the reputation of the whole industry.
What has been the highlight of your career?
Watching young staff grow and win awards. The highlight for me was when Helen Stephens, who is a very quiet achiever and does so much for everyone else and never looks for any recognition, won the
ANZIIF
Community Service Award. It was very emotional and I felt like a proud mother.
Who in the business do you look up to, and why?
Allan Manning – he is the most knowledgeable, ethical, and humble person I know. And he is the GURU of insurance.
NRL, AFL, soccer or other?
AFL – Carlton
Soccer – Melbourne City FC
If you could invite three people to dinner, dead or alive, and excluding family and friends, who would they be and why?
Richard Branson – He is an amazing leader I would love to learn from him.
Dave Gleeson – I think he would be entertaining.
Dalai Lama – For peace and reflection.
Complete this sentence: If I wasn't in insurance…
I would be retired and travelling the world. I couldn't imagine doing anything else but insurance.
Related stories:
Calls for ASIC 'crack down' in wake of Youi allegations
Five minutes with Vishal Kapoor
Five minutes with… Adam Pile, Truck Insurance HQ
Five minutes with… Karlo Abrenio, senior broking executive, Megalines Pty Ltd