Catastrophe aggregation a hot topic at inaugural conference | Insurance Business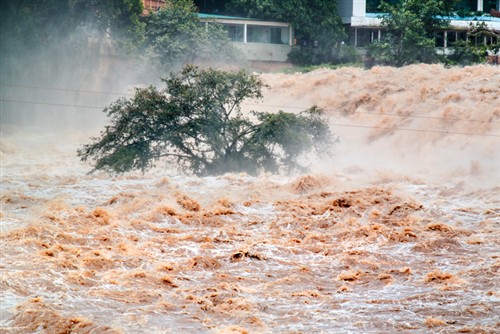 International insurance law association AIDA, with the support of the Australian Insurance Law Association (
AILA
), will host an industry conference that will tackle casualty catastrophes and its destructive potential on insurance companies.
The inaugural Asia Pacific Insurance Conference (APIC17) will be held Oct. 18-20 in Singapore, and will feature Willis Re Australia CEO Cameron Green as keynote speaker, as well as thought leaders from across the globe.
According to Green, the general insurance industry has made great investments to increase its understanding of the capital needed to support underwriting property risk, assessing exposure to property catastrophes, and developing a range of modelling tools.
"But the measurement of liability downside risk lags far behind property modelling," he said. "Liability is different. Risks are driven by forces that are difficult to model but no longer impossible. We are now at the turning point that faced the property cat market 30 years ago."
The conference will see the Willis Re boss discuss the different forms of casualty catastrophes, including major loss events; medical misadventures; and systemic product liability losses; and the systemic implications of the collapse of a finance company.
One physical event, like London's Grenfell Tower fire, could trigger a flood of claims, including professional indemnity, D&O, and workers' compensation.
Green said the pressure is on for insurers to better identify exposures and, in particular, aggregation risks for casualty catastrophes.
"Unlike property risks, there is no off-the-shelf model to assist them," said Green. "While first-party risks from earthquake, wind, flood, and man-made perils are well served by property cat reinsurance models, third-party casualty risks, until recently, considerably less so. While conventional reinsurance can respond well to threat scenarios, like industrial accidents or earthquakes, they are not designed to offer broad systemic protection."
Green said that at Willis Re, a methodology called Measure, Manage, and Mitigate, is being used to help clients understand the risk of ruin from casualty aggregations.
"Providing guidance on risk quantification in liability classes, where data is generally poor, relative to property threats, is valuable [because] this deficit will become an increasing source of attention from external stakeholders demanding more coherent and credible casualty downside risk metrics than exist today," he said.
Measuring involves identifying the depth of industry classifications, professions, and occupations across a portfolio; Managing means setting up a framework around the measurements and implementing a scenario testing; and Mitigation entails ensuring that clients have adequate reinsurance to cover the risks identified.
Full program details of APIC17 are available at: www.apacinsuranceconference.com.
Related stories:
Willis Re sheds light on rise of "silent cyber" exposure
QBE: to acquire or to be acquired?