Catastrophes dent insurer's profits | Insurance Business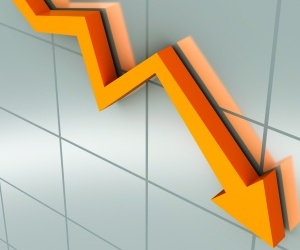 Zurich Insurance Group posted a business operating profit (BOP) of US $2.3bn for the six months ended June 30, down 9% on the $2.5bn reported for the corresponding period in the prior year.
Net income after tax attributable to shareholders fell17%, from $2.22bn in 2012 to $1.85bn in 2013; and net investment return on group investments dropped 0.5 percentage points, from 2.1% in 2012 to 1.6% in 2013.
General insurance BOP fell 16%, from $1.64bn to $1.37bn and the combined operating ratio also deteriorated, from 94.8% in 2012 to 95.6% in 2013.
However, gross written premiums and policy fees crept up to $19.8bn (2012: $19.2bn). GWP growth was achieved in all markets in the first six months of 2013 except in Europe, where subdued economic activity in key markets as well as focused underwriting actions resulted in a decrease in gross written premiums. Premium growth was particularly strong in Latin America and global corporate, where improving economic conditions and the market environment continued to support rate increases and exposure growth. The business continued to focus on achieving savings in mature markets while investing in targeted growth areas, which is reflected in an increase in premiums in international markets.
Zurich said its improved underlying loss ratio had been impacted by a declined in investment income and increases in losses from catastrophes and severe weather-related events. Losses related to floods in Central and Eastern Europe in May and June this year are estimated at $140m while losses related to two severe tornadoes, which hit Oklahoma City Metropolitan Area in May this year, are estimated at $52m.
"We delivered these results in a period characterized by natural catastrophes and large weather-related events […]," said group CEO Martin Senn. "The economic environment remains challenging with continued low interest rates exerting pressure on our investment income.
"Against this backdrop, we continue to see the benefits of our strategy. Our diversification into higher growth markets is delivering earnings while our sustained focus on pricing and portfolio discipline is generating benefits in mature markets."
Follow us on Twitter @InsuranceBiz_au