Catch-22 leads to ASIC suspension | Insurance Business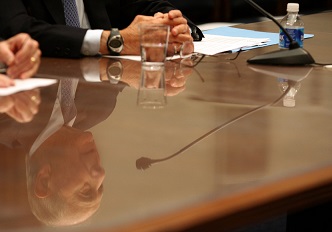 Earlier this week, ASIC announced that Sydney-based firm Group Underwriters & Managers (GUM) had a received a three month suspension of its Australian Financial Services license for failing to lodge financial statements, auditor reports and auditor opinions for three years.
Les Jones, managing director of GUM, explained that while the insurance firm had supplied the documents needed to an auditor, the lack of response from their chosen service provider had left them facing a Catch-22.
Jones told
Insurance Business
that despite numerous attempts to speed along the process with the auditor, GUM had been let down time and again and warned brokers of the importance of picking the right service providers for their business.
"The outstanding advice is don't hesitate - act," Jones said.
"We probably made the mistake because we had other business relationships with this particular firm and we wanted to give them the opportunity to rectify their behaviour and we just gave them too much rope which got us into this Catch-22.
"If you have a service provider that has failed to deliver on a timely basis, don't give them a second chance - just seek a new service provider.
"You just get to the point where, because of the regulations, it is nearly impossible to change someone because the auditor actually gets you into a trap where you are so far behind on their work that you can't change them until they do their work.
"They have basically got you on a string until, as has happened in our case, ASIC say 'stop business until you sort this out'."
Jones said that the business has lodged a formal complaint against the auditor with ASIC as GUM has done everything in its power to remain compliant.
"We have been to ASIC, lodged a formal complaint and I have met with ASIC at a tribunal but we have done everything that we should have done as business managers," Jones said.
"When our license was under threat… we restructured our business so that we have never been under any breach from a compliance perspective. But it has cost us a lot of money, time and effort just to rectify it."
Jones confirmed that the business had sent a formal request to ASIC to cancel the questioned AFSL before the notice of suspension was given - but the business was unable to do so until lodgement of financial statements.
Jones noted that while ASIC had been fair throughout his dealings with the regulator, more flexibility may be needed when it comes to the use of third parties.
"I think there seems to be a lack of recognition that is not just the AFSL managers who have complete control over the timing of financial statements, it is often the auditors and external suppliers which control that," Jones continued.
"It is extremely difficult to replace those, particularly if you have missed lodgement deadlines."
Jones confirmed he expects GUM to meet an ASIC imposed deadline, of February 16, to supply the outstanding documentation.
Related stories:
Broker permanently banned by ASIC
ASIC suspends licence of insurance firm