CBA boss talks about CommInsure scandal in parliamentary inquiry | Insurance Business Australia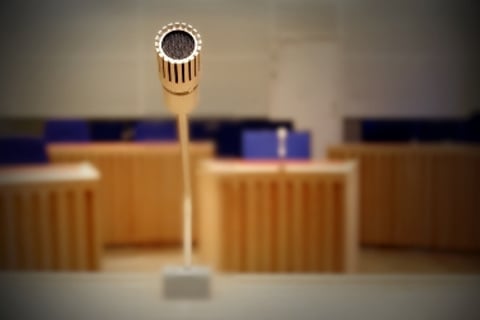 Ian Narev, CEO of the Commonwealth Bank, has conceded that his company's life insurance arm CommInsure has wronged some of its customers; said no one has been terminated over the insurance scandals, it has been reported.
Narev was the first of four big banks chiefs to address the House of Representatives economics committee's banking review, set up as an alternative to a royal commission into the banking industry.
Aside from CBA, Westpac, ANZ Bank, and the National Australia Bank will be questioned by the parliamentary committee about consumer rip offs, dodgy financial planning advice, and other unethical behaviour within the banking system,
SBS
said.
Narev apologised to customers who have been victimised by CommInsure and the bank's bad behaviour, saying: "I have personally met with customers whom we have let down. I've done so in order to understand their experiences first hand. I've said before how sorry I am for the pain that we've caused them. I say so again today,"
SBS
reported.
The CBA chief said he expects more cases of poor customer outcomes, as well as more announcements regarding compensation to those affected. So far, the bank has paid out $52 million in compensation.
"As we do this work, I expect there will be cases of more poor customer outcomes and there will undoubtedly be more announcements regarding compensation due to customers, which will include some significant monetary amounts given the scale of our business and the length of time we will go back to make things right. Critics will paint these as signs of ongoing problems. Actually, they're signs of how serious we are about fairness."
Narev said CBA is currently implementing a comprehensive internal review to look into the widespread financial misconduct of its financial planners and into the allegations against CommInsure,
SBS
reported.
Narev has also confirmed during the inquiry that no CBA staff has been terminated for rejecting insurance claims from terminally people or for refusing to pay out life insurance,
Mercury
reported.
"There are certainly individuals where we know enough about them that they've had some consequences related to remuneration but at this stage we have not had individuals terminated because of this because we've not seen the need to do that," he said.
The bank's independent committees will decide on the appropriate disciplinary action after the review is completed.
Related stories:
CommInsure braces for parliamentary inquiry
Michael Angelakis sues insurer after it denies his $1.5 million bipolar disorder claim