CBA remains satisfaction leader among Australia's big four banks | Insurance Business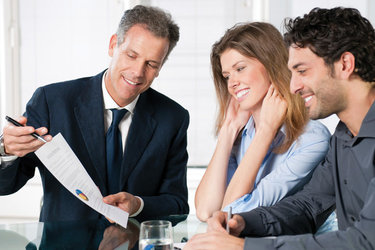 Despite recent controversies, including having to refund around $10m to customers of mis-sold consumer credit insurance, Commonwealth Bank of Australia (CBA) continues to enjoy high customer satisfaction, according to Roy Morgan's latest findings.
Roy Morgan's
Single Source Survey
(Australia), which polled more than 50,000 consumers per annum, revealed that customer satisfaction with CBA in the six months to September 2017 was 79.9%. Despite a 0.3% drop from August, the bank has kept its crown as the satisfaction leader among the four major banks since July 2015.
Search and compare product listings for Trade Credit Insurance from specialty market providers here
The research found that overall, satisfaction with banks dipped over the last 12 months – from 81.7% to 80.8%. The four major banks in total saw a 1% drop over the year to 78.8%. Overall bank satisfaction, however, remains well above the long-term average of 73.9%, the Melbourne-based market research company said.
"Despite a small decline in satisfaction with the major banks over the last 12 months, their customers now have much higher satisfaction levels than they have averaged over the last two decades," said Norman Morris, industry communications director for Roy Morgan Research. "This highlights the importance of measuring long-term trends, as we have seen on many occasions that short-term fluctuations are often misleading in understanding the bigger picture."
Among the four major banks, CBA posted the biggest improvement in customer satisfaction, with a 16% gain (to 79.9%) – compared to NAB's 13.7% gain (to 78.2%); Westpac's 10.2% (to 78.7%); and ANZ's 4.1% (to 77.2%). CBA also received the highest satisfaction among the big four across both mortgage customers (77.2%) and non-mortgage customers (80.4%).
In terms of banking channels, CBA got the highest satisfaction of the four majors in mobile banking, at 93.5%; internet banking, at 91.1%; and branches, at 88.4%. NAB and Westpac had their highest satisfaction rating for mobile banking, at 90.6% and 90.0% respectively, while ANZ got its highest satisfaction score for internet banking, at 89.6%.
August this year, the Australian Securities & Investments Commission (
ASIC
) announced that CBA will refund around $10m to more than 65,000 customers for selling them unsuitable consumer credit insurance between 2011 and 2015.
Related stories:
CommBank to refund over $10m of mis-sold CCI
AIA agrees $3.8bn CBA insurance deal