CBL reveals post-acquisition plans for Aussie business | Insurance Business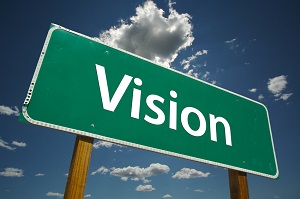 Kiwi insurer CBL Insurance Group has announced the outcome of a string of changes
made to its recent acquisition Assetinsure
and outlined a raft of further plans.
Key developments since acquiring the Australian surety bond insurer three months ago include
selling its book of general aviation business to Swiss Re
, with staff to be transferred too; changes to the board; a strategic review of all product lines with
some lines being expanded and a new Owner-Builder Warranty product introduced in November.
Regarding the Board changes, CBL said Sir John Wells (chair of CBL Group) and Peter Harris (MD of CBL Group) had now been appointed to the Assetinsure board, while three Assetinsure directors had retired.
The present chairman John Fahey was also due to retire in February after 12 years of service, however independent directors had been retained.
Two more new products were being analysed and prepared for introduction in the next two months - Builders Warranty business in Victoria and South Australia and Personal Guarantee Insurance for SME company directors.
Other planned changes included an upgrade of premises to a new location; the alignment of the two companies' policies and procedures and separating the reporting of IT system provider Graile to improve future business transparency and evaluation.
CBL said it also planned to end Assetinsure's reinsurance treaty with the Catholic Church in return for a fixed agreed payment to be made under it.
"The commutation will result in a positive release of reserves into the 2015 financial year for Assetinsure and will flow up to CBL Group on consolidation," CBL said in a market announcement.
"The benefit of certainty; the removal of future liability under this treaty; and the elimination of future management and board resource on this item is a significant benefit to Assetinsure, - with Assetinsure no longer having any past, current and future risk from the treaty."
The statement continued: "The full details of the commutation agreement remain subject to confidentiality provisions."
Assetinsure executive director Peter Wedgwood said overall it was pleasing that the union with CBL offered significant opportunities for both companies, and that NPBT and regulatory solvency was expected to exceed CBL IPO projections.
"We appreciate the energy and focus that CBL is providing us in support of Assetinsure going forward," he said.
CBL MD Peter Harris added: "The benefits of CBL now having an ability through Assetinsure to sell product in Australia on Assetinsure paper is an exciting opportunity and is expected to become more significant over time for the benefit of both staff and shareholders."