CBL stands to gain from Brexit | Insurance Business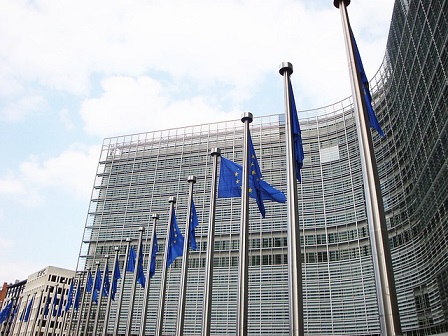 CBL Corporation has announced that non-Brexit European insurers stand to benefit from the uncertainty and complexity of Britain's exit from the EU − itself included.
According to the ASX-listed insurer, it has already been approached over the weekend by European brokers seeking to bring their business to CBL's European insurance business, which is licensed in Ireland and already passported in most EU countries.
Peter Harris, CBL managing director, said that the business is open to all opportunties afforded by Brexit.
"CBL is not a Brexit Insurer, and so we plan to be receptive and responsive to these opportunities, but we won't be dropping our underwriting standards of long term sustainable profit just to take an advantage of an unprecedented opportunity. Brexit is an excellent outcome for CBL."
"We also have capital available to increase CBL Insurance Europe's capital base if this is required in the long term to take on a lot of profitable insurance business," said Harris.
Harris explained that CBL has already added people to its underwriting and claims management in Europe over the past few months, and has recently secured the business of SFS − CBL's largest producer globally − in France, the timing of which acquisition, Harris said, could not have come at a better time.
Harris is also of the opinion that insurers based in Europe but outside the UK and Gibraltar could benefit from the opportunities of Brexit.
"The UK and Gibraltar insurers are now having to deal with Brexit − on top of getting to grips with the complexity and solvency capital issues around Solvency II which took effect in Europe on 1
st
January 2016."
Harris also noted that unlike the UK which had a local domestic insurance market to sustain its operations, Gibraltar had none, which means most Gibraltar insurers would have to completely shift their entire domicile.
"Shifting an Insurer's domicile is difficult and complicated because of the requirements around solvency capital, prudential management, and supervision. Satisfying some of those requirements, (some of which are still evolving), will take time in new jurisdictions − especially the jurisdictions which UK and Gibraltar insurers are going to consider shifting to or establishing a new subsidiary in."
"Setting up in a new domicile and getting licensed there as an insurer could take up to a year or more to satisfy all the requirements around policies, procedures, process, qualified senior executives and directors, let alone the higher levels of capital now required under Solvency II."
According to a CBL statement, considering a new jurisdiction entails considering whether that new destination might also choose to pull out of the EU in the foreseeable future. Harris believes that the preferred jurisdictions for most Brexit insurers would be Ireland and Luxembourg. Other likely jurisdictions insurers would consider shifting to are Spain and Holland.
"I am sure that there is almost no likelihood of Ireland ever pulling out of the EU, and so our European Insurer is already in a good position to take advantage of Brexit," said Harris.
"Whatever strategy a Brexit insurer adopts, they are going to have to give clarity and certainty to their European markets, producers, and clients. If they don't already have their plans together, they are going to have problems retaining their business, and some European producers and clients are looking elsewhere – as CBL is already seeing."
"All our European clients want is clarity and certainty and that is where we are able to give them," said Harris.
Related Articles:
Aussie insurance industry reacts to Brexit
Insurance industry speaks out on Brexit result
Weekly Wrap: Major firm mulls EU hub beyond London if Brexit prevails