CEO cites "kick-ass customer service" as key to success | Insurance Business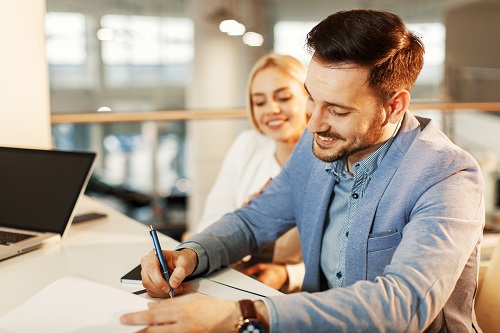 The head of a leading premium funder has spoken out about the importance of staff engagement, saying it's a core component to achieving top-quality customer service and long-term success.
Nick Cunningham, CEO of Elantis Premium Funding, has spent more than 25 years' in finance and has worked within some of Australia's biggest banks – an experience he says has shaped the way he leads.
"During my days in the banks, they would say; 'Our staff are important', but then they would go and do something totally different," says Cunningham.
"But at Elantis, we tend to think that if our staff don't feel valued or part of the company, that will reflect in the way they approach brokers – our customers."
Last year, the firm was identified as having one of Australia's most attractive workplace cultures after being included in the 2018 Best Place to Work study.
It's an achievement that didn't come by chance – Cunningham says the firm is committed to creating a positive workplace culture, as he believes it directly impacts broker relationships and the bottom line.
"We specifically have significant strategy around making sure we are a great place to work," says Cunningham. "All leaders across the business and all the employees understand that. They have a fuller appreciation that we actively plan to make sure staff are engaged and feel valued."
One unique initiative employed by the premium funder is an annual transport subsidy – during the month of December, the firm covers the cost of commuting for all staff, in order to ease the financial stress many of them feel around the holidays.
"We're very conscious of staff happiness and wellbeing," says Cunningham. "Ultimately, we want staff to buy into our strategy, so we do the little things to let staff know they are appreciated."
Gym memberships and in-office massage services are also part of the culture at Elantis with Cunningham saying it's important to give staff of all levels a chance to unwind.
"One of the reasons we made the list is because we're not burying our head into the day-to-day work all the time," he says. "We spend time thinking about how we can make Elantis a better place to work – you can't do that unless you find time to get away from the daily grind of business and reflect."