CEO of major global insurance unit steps down | Insurance Business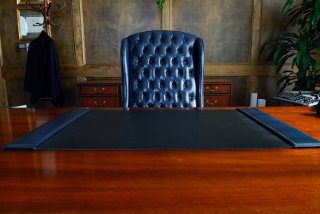 The CEO of
Zurich
Insurance Group's general insurance unit is stepping down for personal reasons, the international insurer confirmed.
Mike Kerner, who will be leaving at the end of the year, will be replaced by Kristof Terryn, CEO of Zurich's global life unit. Terryn will lead both units beginning October 1 until a replacement for the global life position is found.
Zurich CEO Martin Senn praised Terryn's work with the company as "impressive."
"Our Group Operations team delivered significant improvements and efficiencies and, as our recent results demonstrate, Global Life continues to execute against its strategy and meet its targets," Senn said.
"We are very fortunate to have somebody with his expertise, deep industry knowledge and senior leadership experience to take over General Insurance."
He also thanked Kerner for his work with Zurich, noting his 23-year employment with the company.
"He has served this company well in a number of important senior roles and will be widely missed," Senn said.
"I respect his decision to spend more time with his family and wish him all the best for the future."
Frank Keidel, a company spokesman, said the changes will not affect Zurich's ongoing bid for RSA Insurance Group.
Last month, the insurer announced that it had placed a US$12 billion bid for a rival firm based in London.