CEO of Whitbread Insurance Brokers brokerage steps down | Insurance Business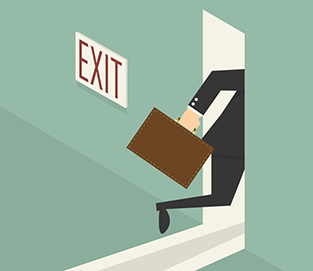 The CEO of Whitbread Insurance Brokers has stepped down to "pursue other opportunities," it has been announced,
Stephen Jones was in the role for two years and the business will now be co-directed by Angela, Claire and John Paul Whitbread.
The leadership change at the business has also seen the creation of a new role at the firm and two promotions.
Michael Giansiracusa will take on the newly created role of general manager, strategic alliances and Ben Bowen will become general manager, broking.
Chair of the Whitbread board, Angela Whitbread, said that the time is right for the family to lead the business.
"While we are disappointed that Stephen is moving on, it is an appropriate time for us to resume the role of leading our family business into the future," Whitbread said.
John Paul Whitbread, a director of the business, praised Jones for his work whilst with the company.
"We have appreciated Stephen's commitment to the business. He brought a great deal of valuable insurance experience and enthusiasm to this role."
Giansiracusa, who has been with the business for 14 years and helped launch the life insurance division of the company last year, said that the internal promotions show the commitment the business has to developing talent.
"Whitbread is a great family business that has a strong focus on professionalism and developing staff," Giansiracusa said.
"I have always been proud to work at Whitbread, and am excited to play an integral role in our future strategic direction."
Bowen, who has been with Whitbread for 8 years following over two decades of experience in the industry, said that he is committed to driving the business forward.
"Having been my sole employer since making the move to Australia, I feel extremely fortunate to be offered this opportunity.
"I am committed to driving the business forward and building on the values inspired by the late John Whitbread, the person who gave me my first opportunity in Australia," Bowen said.
Claire Whitbread, director of the firm, said the business will continue to focus on investing in its staff and community programs.
"Whitbread Insurance Brokers is a family business with a focus on philanthropy, driving a values based culture and investing in our people.
"As the director responsible for company operations, I am looking forward to reinvigorating our community focus and wellbeing program for staff, as well as further embedding the company values into our culture."