CEO on offering true leadership during a crisis | Insurance Business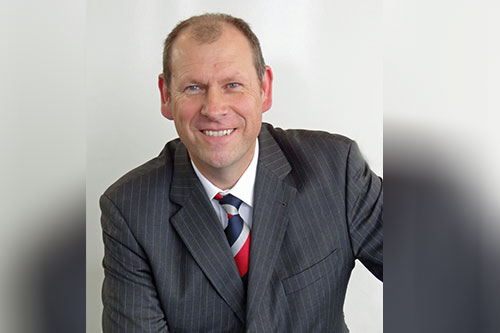 The COVID-19 global pandemic is forcing businesses to rethink their strategies and forge new pathways to survive the crisis. However, it has also presented an opportunity for leaders to rise to the challenge.
Dale Hansen (pictured), CEO of Austbrokers Coast 2 Coast Insurance Brokers, is one leader that is paving the way for his clients' futures. During times of great uncertainty, he knows how to keep his staff and clientele informed, calm and in the know about what's happening and how he can help.
"With every threat comes opportunity," Hansen said.
"[COVID-19 is] giving many of our clients the chance to have a bit of a reset and this reset is giving us an opportunity to add value to their businesses in a different way as well as do some different things."
Hansen, whose business is located in Queensland's Burleigh Heads, says that communicating to clients in a clear and concise manner as often as possible is one of his top priorities during this period.
"We are deciphering all the information that is available and delivering that to our clients in a clear and concise manner, in a format that's useful. There's so much information flying around and a lot of it is not helpful – a lot of its not accurate," he said.
"Clients are going to want to know about what's available in relation to packages, the systems programs and changes to policies including long-term policies. At the moment there is so much information flying around from various sources. Just like with accountants, we take care of a lot of clients' must trusted resources and they have an expectation for us to have that information, and we should. So, it's up to us to be able to deliver that clearly and concisely."
Delivering credible and well-researched information to his clients on a daily basis has enabled Hansen and his brokers to understand clients' needs, wants and concerns during this time, ensuring that they're able to address them adequately.
"We're communicating with our clients at least every second day and our brokers are talking to their clients daily just to see what their needs are, what's changing for them and what they're looking for from us during this process," Hansen added.
"But we're also asking clients to think about what life, and what their business, is going to be like coming out of this because we're not going to be in it forever."
Understanding the future of the industry after the pandemic eases is also on Hansen's agenda. While he admits that insurers and brokers need to remain grounded in the "now," he says it's also a great opportunity to set his business up for the next period of growth.
"Now is a good time opportunity to start doing some forward thinking, some forward planning, futureproofing and the like and we're offering our systems to our clients in that space," he said.
"I understand we're in the 'here and now' but we won't be in this forever and in a couple of years' time this will be a blip on the map. But it's a good opportunity now to set the business up for the next period of growth coming - and it is coming."
While Hansen offered assurances his business is on top of communicating with clients, he gives full credit to the industry and its core stakeholders for also doing what's right for consumers.
"I have to give this industry a huge pat on the back – it's getting the information out really, really well to customers and clients. And they do have a very good understanding of what's going on," Hansen continued.
"I know my business absolutely is deciphering that information, but I know a whole range of others that are as well, we're really rising to the challenge here. And we're proving to our clients that in many cases, we've got a lot of skills and resources for people to be aware of.
"So, they're starting to see us in a different light as a true risk manager."
Among these key stakeholders supporting the industry and its clients are support bodies, including NIBA and ANZIIF.
"I think the way our industry is rising to the challenge of the deciphering of information during this pandemic, the way that we're communicating with our clients, the way the industry is being represented by key stakeholders – NIBA, ANZIIF and ICA in that space have been excellent," he said.
Keeping his staff informed and educated to support his clientele is also a big priority for Hansen, who centres his business on a true 'advice not price' model. While he admits it's a big job, he also believes its yet another opportunity.
"So, first of all, I need to keep [my staff] clear and calm and I need to keep them educated," he said.
"Secondly, I need to make sure that that is the message that is going out from my business to our clients – that we are still open for business… For a lot of us, it's another opportunity to get to know our clients' businesses a lot better and for them to get to know us a lot better…
"We have service parameters, expectations on our staff in the way that they deliver service and decipher information to their client seeking a business partner to not just be a source for retaining quotes for insurance. We like to take our clients to a risk management journey."
But the COVID-19 pandemic has also brought to the surface new, unexpected challenges for Hansen when it comes to his staff working from home.
"Certainly, we've had issues with computers at home – the software updates hadn't been done quite the way we thought they would have been so it meant when we went to load the programs, the programs weren't able to load," he admitted.
"We've also had to face the isolation issue. Not everybody likes to work from home – some people can, some people will flourish but some people have found it very lonely and very challenging… It is really difficult for some people to go through their day without the level of social interaction that they're used to."
He has challenged his staff to maintain regular communication with their clients, either through email or picking up the phone to provide updates on what is happening in the industry.
"I've challenged all my staff to be ringing, to be going through their contact lists daily whenever possible so that over a period of a week they've touched base with clients," he said.
"We send our general communication email to our clients around three times a week to also give them updates on what's happening in the insurance industry, what's happening in changes to policies, changes to landlord policies, and in the industry in relation to disruption claims and the like."
In issuing advice to other industry businesses during this unprecedented time, Hansen says it's a time to be engaged with their clients and to reach out to them, instead of vice versa.
"Be proactive, not reactive," he said. "So, try to think what your clients are going to ask and try to think about what your clients are worrying about and reaching out to them before they need to reach out to you."