CEO speaks out on million-dollar employee fraud | Insurance Business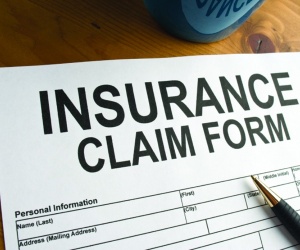 An insurance solutions company which was defrauded of more than $1m by an employee has warned "it's the people you least expect".
Former claims manager Travers David Loy fabricated and submitted 38 false claims for predominantly income protection claims while at ATC Insurance Solutions, receiving fraudulent payments totalling $1,224,936.15.
This comes not long after former senior claims officer at underwriter Dual, Josie Gonzalez, and her husband allegedly defrauded the company to the tune of $17m.
Loy was last week permanently banned from providing financial services, and the matter has been referred to the police.
Melbourne-based ATC was alerted to suspicious activity after noticing its procedures were not being properly adhered to. Loy was also exhibiting strange behaviour.
"There were a number of internal procedures and behavioural aspects of Mr Loy," ATC CEO Chris Anderson told Insurance Business. "Some of our procedures weren't being followed in the way we expect so we investigated it and found the fraud."
ATC immediately suspended Loy, who subsequently resigned. The firm also contacted ASIC.
Anderson said the company has "very rigorous controls" but noted that the business' own predicament was proof that any company can be targeted.
"This sort of thing can happen to any company. Speaking to others who have gone through this it is always the person you least expect. [Loy] was quite popular and friendly with staff. They were all shocked.
"When you have someone in a position of trust and they have access to accounts with substantial amounts of money and large transactions, it's possible for someone to do the wrong thing – the opportunity is there but there is also the opportunity to catch them. Anomalies will appear."
Anderson stressed that customer money had not been impacted by the fraud. He explained that ATC has crime insurance and so the business made a "full recovery".
"None of our stakeholders, including our customers, were disadvantaged," he added. "There was no theft from trust accounts. I imagine our insurers will pursue Mr Loy for the money.
"It's a police matter now. They are gathering evidence and doing what they need to do. Obviously it involved a large amount of money so it is a large-scale exercise for them."