Chairman of leading international insurer to step down | Insurance Business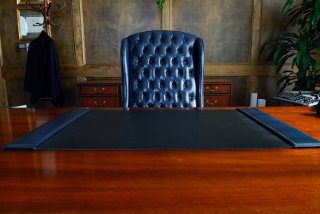 American International Group Inc. Chairman Robert "Steve" Miller will leave the insurance carrier in July, according to a report from
The Wall Street Journal.
Miller, who had been acting chairman for five years, joined the
AIG
Board in 2009 and became chairman in July 2010. He was previously the chief executive of Delphi Corp, a manufacturer of automotive parts.
Miller will remain an AIG board member.
AIG has not commented on the report, and the group's directors have not yet decided on a replacement.
The Wall Street Journal
confirmed that the next chairman is expected to be a current board member, citing a "person familiar with the matter."
AIG's corporate governance guidelines do recommend a non-executive chair should not serve for more than five years, and the same source told the Journal there is "no compelling reason to extend" Miller's chairmanship while the company is stable.
AIG has undergone a series of new executive appointments recently. Last year, Peter Hancock took over as CEO for the retiring Robert Benmosche and the insurer has suffered the loss of several key executives to competing firms in recent months.