Challenging market can't curb broker growth | Insurance Business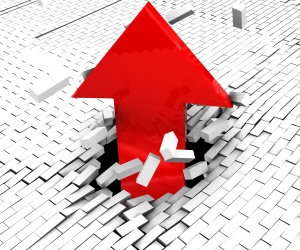 Brokers are continuing to grow and develop despite challenging market conditions as 69% of firms achieved revenue growth in 2015, according to Macquarie.
The latest
Macquarie Insurance Broking Pulse Check Survey
found that, of the 163 brokers surveyed nationally, 32% reached profit margins of more than 30% as the majority of brokers remain optimistic of future growth.
Eoghan Trehy, national head of insurance broking for Macquarie Business Banking, told
Insurance Business
that brokers are focusing on efficiencies and technology to develop their businesses in tough conditions.
"In tightening market conditions, high performing firms are more likely to focus on business efficiency to help deliver profitability, while also maintaining margins," Trehy said.
"Brokers are using a variety of technologies and cost saving initiatives to help streamline manual processes in their businesses.
"Brokers should look for technologies that will help their firm's needs and ensure they remain resilient during times of market changes and can capitalise on improved conditions."
The survey found that businesses are using new ways to retain and reward staff members with 71% offering high performers non-salary benefits such as flexible work arrangements and 79% using training and development opportunities with 56% offering bonuses.
Trehy said that the future continues to look bright for brokers as the majority are forecasting a profit increase in 2016.
"Looking ahead, brokers remain optimistic about their growth potential in 2016, with 86 per cent forecasting a profit increase, mainly driven by new client growth," Trehy continued.
"We believe those firms who are ready to embrace technology to support their business operations and customer experience will outperform in the year ahead."
Trehy stressed that brokers need to use technology and the efficiencies it presents to help underline their growth aims throughout 2016.
"Brokers need to continue focusing on maintaining sales activity and driving profitability, alongside looking for ways to use technology to automate, streamline back office processes and ultimately drive efficiency.
"Industry consolidation will continue and scale, through mergers and acquisitions, will be a key driver in achieving further growth and business efficiency."