Changing perceptions of insurance | Insurance Business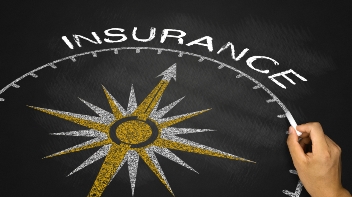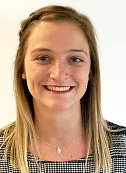 Grace Glover, assistant account executive at AJG, talks about changing the perceptions of the
insurance
industry amidst a challenging market
Why insurance?
Accidents happen! It just turned out to be a fantastic industry and I haven't looked back.
How would you sum up insurance brokers in three words?
Insightful, compassionate, professionals.
How would you change the industry?
I would like to change people's perception of insurance. I'd encourage people to see it as an essential price for peace of mind rather than being a negative expenditure. My phone bill is about the same price as car insurance a year, I know which one I'd be more upset about getting stolen or damaged.
What's the most important thing a broker can do to develop their business?
Build strong and trusting relationships with their clients. A referral from a happy client can go a long way.
If you were Prime Minister for one day, what would you do?
Blow $1,000,000 on a round of drinks to celebrate being elected! Just kidding!!! Jokes aside, I would challenge the media to dedicate one day a week to reporting only positive, inspiring and creative news stories, every week for a year. Get people inspired and thinking differently about what makes Australia an amazing place to live and work. It would be interesting to see if/ how much it would change the world we live in. (Think TED Talks).
What's the biggest challenge facing the industry today?
The insurance market is rather challenging right now as there is an ongoing demand on brokers to secure cheaper premiums for their clients in order to retain their business. The pressure is therefore on UWs to deliver value, or risk losing the business. Rollover rates are no longer acceptable, and as brokers we do understand that money still needs to be made. The challenge (and the opportunity), therefore, is to try to find the right solution for all parties.
What has been the highlight of your career?
I have been broking for just over four years. A key highlight to date has been relocating to Melbourne and establishing myself quickly and comfortably within the local market. Young Insurance Professionals (YIP) has been a very big part of that success. By way of background, I was on the committee in NZ and mentioned that I would like to move to Melbourne. They put me in touch with recruiters and potential employers and then accepted on the VIC YIPs committee. YIPs have been incredible through the whole process.
NRL, AFL, soccer or other?
Being a Kiwi, of course Rugby Union will always be first choice. Anything NZ VS AUS is always worth a watch for the banter!
If you could invite three people to dinner, dead or alive, and excluding family and friends, who would they be and why?
Ellen DeGeneres for starters. Her talk shows are incredible!
Louise Thompson, a life coach whose blog I have followed for a few years and who has inspired so many positive changes in my life.
Last, but most definitely not least, Channing Tatum - purely for the entertainment value of course… I am sure Louise, Ellen and I could have a few wines while watching Channing do his Magic Mike routine!
Complete this sentence: If I wasn't in insurance…
…I would be a tour operator for music and traditional festivals all around the world!