Chinese explosions could cost 2 major insurers US$1.5 billion | Insurance Business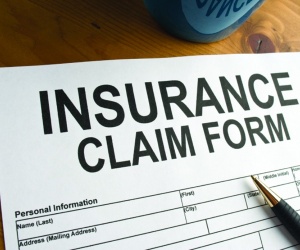 The explosions that killed 114 people and injured more than 700 others in the Chinese port city of Tianjin two weeks ago could cost its two lead insurers between US$1 billion and US$1.5 billion, initial reports say.
Zurich
,
Allianz
and lesser Chinese insurers have already received compensation claims related to the blast. Though they say it's too early to estimate total losses, Credit Suisse analysts examined Chinese media reports related to the warehouse explosions in order to make an approximation.
"It is still very early to determine the level of insured losses, but the event is likely to be large with initial insured loss estimates of US$1 billion to US$1.5 billion and a large number of insurance companies affected," analyst Arjan van Veen wrote in a note to investors Monday.
Allianz has said it does not expect the event to generate major claims, nor to materially affect its financial health.
Global automakers have also estimated that 4,950 cars were damaged and "mostly unsellable," including cars from Volkswagen, Hyundai, Renault, Ford, Nissan, Toyota, Daimler and BMW. The number of cars damaged could climb as high as 10,000, and will likely generate further claims for insurers, given Tianjin's status as China's largest entry port for imported cars.
"Transport insurers are looking at the damage to containers, warehouses and new cars but also to the port's infrastructure of trains, cranes and rail tracks," Dieter Berg, a marine expert with Munich Re, told Reuters.
"In ports, we have a massive concentration of high-value [goods], which makes it hard for insurers to make exact risk assessments."
The two explosions, which originated in a warehouse containing dangerous sodium cyanide, were said to have generated power equivalent to 3 and 21 tons of TNT.
It is also indicative of larger issues with China's rapidly growing economy, which may affect insurers more seriously in the future. According to Ashish Pujari, senior director of IHS Chemical in Singapore, China's growth in the chemicals industry has pushed many to make unwise decisions regarding storage.
"There are producers who are known to cut corners, in terms of regulation," Pujari told CNN. "There are very blatant examples of people constructing plants and almost getting into production even before the whole project has been approved."
Tianjin is one of China's largest cities, with a population of 11.5 million, and is the third largest industrial and transport hub in the world.