Chinese interest in Aussie insurers triples | Insurance Business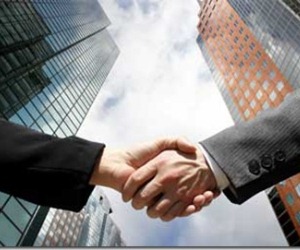 The interest of Chinese players in acquiring Australian insurance companies has heightened three times since 2015, according to a Shanghai-based partner of a global law firm.
Michael Cripps, who leads the China corporate group of Clyde & Co, said more financial services groups have expressed growing interest in buying stakes in local insurers,
The Sydney Morning Herald
reported.
"They're looking for minority stakes in good, established players in Australia," the report quoted Cripps as saying.
"Interest has tripled since [last year]," added Cripps, who specialises in M&A activity between China and Australia.
While Chinese players are keen on expanding into the Australian insurance industry, they are not planning to take over the local companies.
"They'd typically want a board seat – they just want to be at the table," Cripps said, explaining that cash flow and exposure of Australian insurers are attracting Chinese firms.
"It's about the governance, the skills of [local players] that are enticing to Chinese companies who want to learn from established markets," he added.
Cripps said Chinese companies have observed transactions such as Warren Buffett's purchase of 3.7% of
IAG
and the $2.4 billion deal involving MLC and Nippon Life, which acquired 80% of the wealth management partner owned by the National Australia Bank.
According to
The Sydney Morning Herald
, most Chinese deals in 2015 were outside the Asian giant's borders. In Australia, among the latest Chinese companies to increase its presence was Jangho Group, which became the biggest shareholder of Australia's Primary Health Care in March.