Chinese investment to boost competition in insurance industry | Insurance Business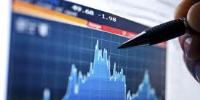 Chinese investment in both the global and local insurance industry is set to continue over 2016 and well into the future a leading industry expert has said.
With the recent announcement that Chinese business Fosun International has taken on full ownership of international underwriter Ironshore, alongside several insurance deals in the United States, the industry is watching the Far East with interest.
Peter Wang, regional head of the China Desk for JLT in Australia, told
Insurance Business
that Chinese investors are keeping an eye on the Australian insurance industry as more investment is expected.
"We will definitely see more Chinese investment in the insurance industry in future, if not 2016," Wang said.
"Chinese investors have long had their eyes on insurance industry in Australia albeit we are not currently seeing any immediate impact. That is because many of the Chinese investors lack the experience to manage insurance companies.
"The foreign investors rely on the local management of their investments, therefore we are likely to see increase M&A activity in the local market as Chinese entrants seek to retain local management and operations by merging with / acquiring local entities.
"If the Chinese investors entering the local market are already insurance companies with requisite experience, then we will begin to see increase in competition throughout the industry.
"However, it will take time for these foreign entities to understand the local market."
Wang noted that the increased investment will lead to more competition both at home and abroad but, as this investment is a new phenomenon, the real industry changes may not be felt for some time.
"The simple answer is that it will increase the competition in the insurance industry, both locally and globally," Wang continued.
"We have already seen one trend emerge demonstrating the local influence that Chinese investment is having, whereby several Chinese companies have requested that their local (Australian) insurance broker use Chinese markets for placement on a direct insurance basis, as opposed to reinsurance.
"However, at the moment we may not see the greater effects as the Chinese investment in the insurance industry has only very recently commenced, in the last a couple years."
While IAG decided to step back from further Chinese investment earlier this year
, Wang stressed that the Australian industry should keep China in mind as deals continue to be worked out both ways.
Wang pointed to the deal between Hank Greenberg's Starr Insurance and Chinese insurer Dazhong Insurance as a key deal for Australian professionals as the Chinese market will continue its growth.
"This is a great example and a strong indication that the Australian insurance industry would be wise to keep close to China as the Chinese market is likely to grow in the coming years. "