CHOICE insurance policy review finds coverage gaps | Insurance Business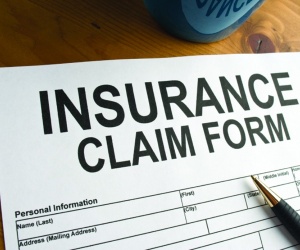 An insurance review of 35 travel policies has found that only two insurers may cover consumers for mental illness while traveling.
The review, conducted by consumer advocacy group CHOICE, found that policies from
CGU
and Bupa, may cover customers for mental health issues while abroad but others lack the coverage.
Head of media at CHOICE, Tom Godfrey, told
Insurance Business
that the gap in coverage could leave almost half of the Australian population vulnerable and called upon the industry to address its failures.
"I think the insurance industry has failed to keep up with what is going on in society," Godfrey said.
"The fact is, that nearly 1 in 2 Australian's have had some sort of mental health issue at some point in their lives and the insurance industry has clearly failed to acknowledge that and appropriately price the risk.
"I don't think they've dealt with it [mental health] at all well, and it'll be really interesting to see what this test case does. I think we need some clarity on it, it's clearly a major problem and we need the insurance industry to come to the party."
Godfrey called for more clarity from insurers over mental health issues as the lack of coverage, and a lack of consumer knowledge, could leave consumers at risk.
"Our look at the fine print from two of the biggest insurers - Bupa and CGU - found they may cover you however they won't pay claims for 'disinclination to travel' due to a mental health condition including nervousness, anxiety, depression, or stress-related disorders.
"Travelers need to be aware that very few travel insurers cover mental health claims, leaving people with mental health issues high and dry."
Godfrey
noted that insurers could do more to help educate consumers when it comes to all policy exclusions, not just those related to mental health.
"A single visit to a therapist for common ailments including stress, insomnia, short-term depression or mild anxiety can be enough for insurers to deny cover or reject a claim if it isn't disclosed, even if the incident occurred more than a decade ago or is ongoing but well managed.
"Obviously, we support these things being written in plain English and making it easier for consumers to understand," Godfrey continued.
"Often the detail that you need is in very, very fine print and often quite complex language so anything that helps consumers understand the finer details and when we look at exclusions more broadly, not just mental health but around alcohol, and otherwise, pre-existing conditions which is one of the bigger ones that we get complaints about, and also things like adventure sports, people don't realise unless they read the detail that they might find themselves in an injury or had a few too many drinks and get in a bit of trouble and then landed with a massive bill in a foreign hospital
"I think it's really, really important for the insurance industry to do everything they can to help educate consumers about what is and isn't in these policies because unfortunately a lot of people just don't know."