Christmas and redundancies a volatile mix | Insurance Business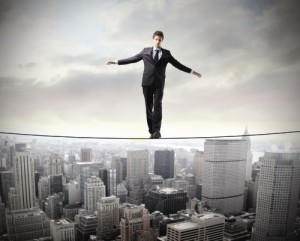 It may seem perfectly logical: roll out redundancies now in order to start the New Year afresh and with the correct headcount. But as a specialist employment law firm warns, that thinking can have dire flow-on effects.
Knock over one domino, the others will fall. While many employers execute redundancy strategies in November and December to ensure they start 2013 with a so-called 'correct' headcount and to ensure they meet profit targets, it can lead the remaining employees to question their own job security.
It is for this reason law firm People + Culture Strategies is urging employers to think carefully about their business plans and vision for 2013. "Redundancies are often an unfortunate reality of running business and they often occur around Christmas time. For example, global companies are sometimes required to reduce headcount for the end of US financial year on 31 December," director Nichola Constant said. For this reason it is imperative employers and HR really spell out job security and options for the wider workforce.
"Key to this is a strong communications strategy that is well planned and clearly communicated to staff from the leadership team. The more that employees see what the future holds and recognise their place within an organisation it helps instill confidence and assists retaining staff," Constant said.
What's more, redundancies at Christmas time come with an increased risk of unfair dismissal claims. "For example, if the timing of the redundancy is the week before Christmas, it could be considered as harsh, particularly if consultation has been shortcut due to a tight deadline," Constant warned.
In addition, the timing of redundancies and structural changes in December can also lead to workplace difficulties at staff Christmas parties and events. For example, hosting the staff Christmas party the week following a round of redundancies could see staff discussing the changes and posting comments on social media while under the influence of alcohol.
Key takeaway: Constant said that in order to avoid such issues, it's critical that employers adequately plan staff changes and redundancies at this time of year to ensure it does not negatively impact the business.
---