Chubb makes two key promotions | Insurance Business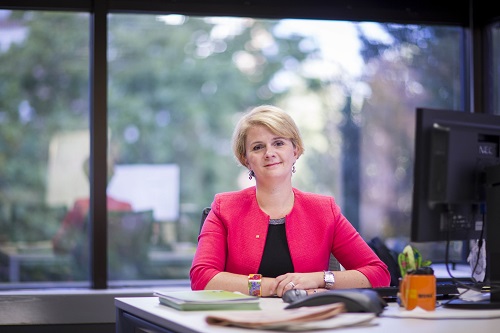 January is definitely the season for making fresh starts – and that is exactly what two of
Chubb
's experienced hands will be doing as they embark on new positions within the firm.
The major insurer has announced that Veronique Brionne (pictured) will move into the role of senior vice president of accident and health for continental Europe, while Andrew Nisbet takes on the equivalent role for the UK & Ireland.
Brionne originally joined the firm back in 2014 as director general for Spain and Portugal – prior to that she spent 16 years at AXA in a host of roles across the continent. Now she will have responsibility for Chubb's accident and health business throughout continental Europe.
"I am delighted to welcome Veronique to this important leadership role in our CE A&H business," commented Jeff Moghrabi, president of continental Europe at Chubb. "She has a wide range of experience and expertise which will help deliver results across the region."
Meanwhile, Nisbet will have overall responsibility for accident and health in the UK and Ireland, having previously been regional vice president, accident and health for Chubb Far East. He joined the firm back in 2006 and has held a variety of roles – including as head of accident and health in Australia and New Zealand.
Related stories:
Chubb unveils new head of international property
Chubb announces new ANZ president