Chubb releases results – hit by wildfire losses | Insurance Business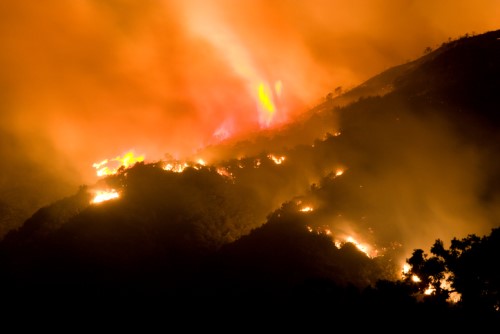 Despite being hit with catastrophe losses worth hundreds of millions,
Chubb
posted an increase in its core operating income per share during the fourth quarter of 2017.
The insurer reported fourth quarter net income of US$1,533 million, or US$3.27 per share, compared with net income of US$1,610 million, or US$3.41 per share, for the same period last year.
"Our fourth quarter results were highlighted by core operating income per share, up 16.5%, which was aided by a one-time benefit from tax reform, excellent ex-CAT underwriting performance from every division, a core operating ROE of 12% and improving commercial P&C pricing in a number of our businesses globally," explained Chubb Limited chairman and CEO Evan G. Greenberg.
"On the other hand, the quarter was impacted by the two largest wildfires in California history," Greenberg prefaced.
Chubb's pre-tax catastrophe losses (net of reinsurance and including reinstatement premiums) were US$447 million for the quarter – this includes US$320 million for the northern California wildfires and other catastrophe losses as previously announced, US$157 million for the southern California wildfires, and US$30 million of adjustments related to catastrophe loss events in the third quarter.
For the quarter ended December 31, 2017, Chubb's P&C combined ratio was 90.7%, versus 87.8% the prior year. The fourth quarter P&C current accident year combined ration excluding catastrophe losses was 86.4%, down from 87.4% the year before.
Although the company's core operating income for 2017 was lower than the previous year, there were some high points.
"For [2017], we produced US$3.8 billion in core operating income, down 20% from what we would have earned with a normalised level of annual catastrophe losses and without the benefit from tax reform," Greenberg added. "Pre-tax, current accident year underwriting income excluding CATs was US$3.3 billion, up 14%, while investment income was a record US$3.5 billion, up 6%. Our published results led to a core operating ROE of nearly 8% and reasonably strong book and tangible book value per share growth of 6.5% and 8.6%, respectively."
Related stories:
Claims in 1979 compared to today: a major change?
Chubb makes two key promotions