Chubb reveals new offering for air travelers | Insurance Business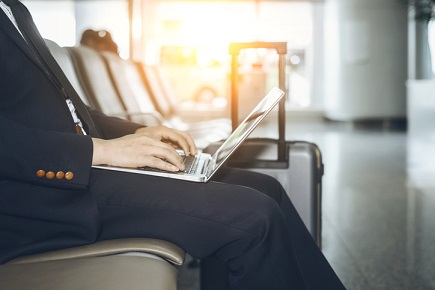 Chubb, in partnership with Swiss Re and FlightStats, has launched a new offering to protect air travelers from incidents disrupting their travel plans.
Chubb's Flight Delay Insurance, available through the Chubb Connect App, provides fixed compensation for the inconvenience travelers may face when their flight is cancelled, diverted, or delayed.
"Flight delays continue to be the top incident disrupting travel plans for today's travelers," said Donna Dorairajoo, Chubb Asia-Pacific's head of travel insurance, citing the insurer's historical claims data in the region. "With more air travel, Chubb recognises their need for tailored insurance protection and efficient service. Flight delay insurance is timely in meeting the demand for relevant and affordable insurance."
With Flight Delay Insurance, a delay as short as 30 minutes will trigger a fixed payout, to cover unexpected costs incurred, such as those for ground transportation, refreshments, magazines, or any other expenses. This is in contrast to many standard travel insurance plans, which usually only permit payouts for a flight delay of more than six hours and for a specified loss, such as extra accommodation.
The new Chubb offering has three policy options - 30, 45, and 60 minutes - any of which will trigger a $100 payout for the affected policyholder. Flight cancellations and diversions automatically trigger a similar payout.
Policyholders need not file a claim or submit supporting documents to prove a flight delay. Swiss Re validates the incidents in real-time using data from global flight data provider FlightStats, and, once it confirms the incident, United Networks will pay the amount directly into the customer's PayPal account. The payout is usually processed within an hour, but, at the latest, within 72 hours of arriving at the destination airport.
"Our flight delay solution brings much-needed transparency and simplicity to consumers," said Gianni Biason, Swiss Re's head of parametric and emerging solutions. "Swiss Re's unique dynamic pricing and end-to-end solution helps insurers and aviation partners speed up their time-to-market and steer their businesses in real-time."