Cluster group brokers smash Aussie premium average | Insurance Business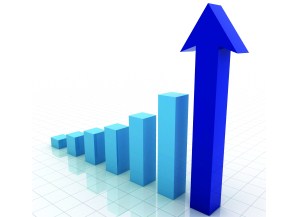 Steadfast Group CEO and MD Robert Kelly has praised the network of 280 brokers for boosting gross written premium by 10% in the full year 2013 ended June 30 – a result said to be better than the industry average.
GWP rose to $4bn, an increase of 10% compared to $3.7bn in 2012. It exceeds the 6% annual growth rate of Australian commercial gross earned premiums.
This comes as the group posted a better-than-forecasted pro-forma revenue of $144.9m for the full year 2013, in its first set of results having floated earlier this month.
The $144.9m represents a 0.8% increase on the full year forecast of $143.6m and assumes pre-IPO acquisitions and IPO acquisitions. The pro-forma net profit after tax of $28.1m beat the $27.2m forecast.
Looking at the FY13 statutory financial results, revenue rose to $37.8m, including $24.5m of marketing and administration fees, and EBITDA excluding IPO related costs grew to $12.3m (2012: $9.7m).
The net loss after tax was $13.4m due to IPO related and restructure costs. It includes the $23.8m IPO related costs. The group said this was better than the $15.7m forecasted in the prospectus due to additional revenue from acquisitions, cost savings and M&A fees being higher than expected.
Commenting on the results, Robert Kelly, MD & CEO, praised the "pleasing" 10% year-on-year GWP growth placed by its network brokers.
"It reflects the strong commitment of all the Steadfast Network Brokers who are the core of our business. They give us scale that is difficult to replicate. This, together with our successful listing, places us in a very attractive position for new brokers wanting to join the Steadfast Network. Our network throughout Australia and New Zealand also provides strong distribution for product providers such as insurance companies."
Steadfast reaffirmed its FY14 IFRS revenue forecast of $152m and EBITA of $60.6m. This is based on the assumptions that the group achieves organic revenue of 5% from all brokers (aggregated view); margin expansion through revenue growth exceeding net expense growth; 35% of M&A fees rebated to Steadfast Network brokers; a budgeted $600,000 spend on development and implementation of back office platform with no synergies forecast, and no acquisitions in 2014.
Steadfast listed on 2 August at $1.15. As this story went to press, the share price was $1.40.