Cluster group makes largest acquisition of the year | Insurance Business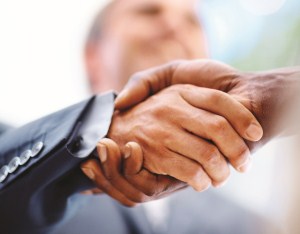 Austbrokers has purchased a majority shareholding in mid-market corporate broker and Steadfast member, InterRisk Australia.
The deal adds more than $80m GWP to the network and increases Austbroker's presence in the mid-market and corporate sectors. Mark Searles, CEO and managing director of Austbrokers Holdings, said the deal gives the group greater capacity in the Lloyd's market.
"It's a substantial win for us," Searles added. "With InterRisk on board, the Austbrokers network will build on its existing expertise in the corporate insurance arena which will be leveraged for the benefit of all our stakeholders."
The deal has enabled InterRisk private equity shareholders to exit the company, while the existing executive/management team will continue as shareholders of InterRisk Australia and lead the business under the Austbrokers owner-driver model.
Dennis Guy, managing director of InterRisk, said the broker had been considering its future shareholding options for some time. After engaging with Austbrokers, it decided the cluster group was its best option.
"Austbrokers developed a tailored approach that best met the needs of all our shareholders both now and into the future. Their proven owner-driver partnership model and their professional approach throughout our negotiations were a major factor in confirming our move to Austbrokers," he added.
"We've worked closely with the executive team at InterRisk to structure a mutually rewarding deal," Fabian Pasquini, general manager acquisitions & development, said. "Over that time both parties have identified profit opportunities for the near and long term such as adoption of our premium funding facility and cost improvements via Austbrokers infrastructure and application arrangements. InterRisk has grown from a start-up business only eight years ago and is currently achieving impressive growth in income and profits."
This deal takes Austbrokers Group acquisition count to 15 this financial year and closely follows the recent Austagencies acquisitions of Lawsons Underwriting and Guardian Underwriting Agencies. Austbrokers now has equity interests in 45 broking and financial services businesses, in addition to 13 underwriting agency businesses.