Cluster group on recruitment crusade to drive double-digit growth | Insurance Business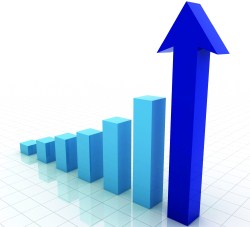 Further acquisitions and continued business optimism are key priorities for Austbrokers as the cluster group embarks on a major new recruitment drive today.
CEO Mark Searles told Insurance Business that the cluster group is creating a number of senior management roles designed to increase the "bench strength" of the company and ensure its double-digit growth continues for years to come.
"We're recruiting for number of core roles to ensure we manufacture the relevant products, services and infrastructure – so that anyone looking at us as a potential joint venture or partnership opportunity would naturally assume that Austbrokers is the only game in town," explained Searles.
Continuing to invest in business optimisation is a critical task, he added, especially due to "game-changing" events taking place in insurance – one of which is major competitor Steadfast's impending flotation.
"The biggest game changer is clearly the Steadfast float," he said. "We welcome a competitor into the listed space. It makes us focus and raise our game accordingly, which is good for the market."
Searles' comments follow Austbrokers' $9.94m acquisition of 90% of specialist underwriting agencies Lawsons and Guardian earlier this week. The purchases are just the latest in a string of acquisitions made over the last two years. While Searles would not be drawn on potential future targets, he admitted that Austbrokers has a "firm pipeline" of potential acquisitions.
He added that further consolidation under groups like Austbrokers and Steadfast was "an inevitability" in the Australian market, due to the advantages of being able to harness the power of a larger group.