Cluster group takes control of two underwriting agencies | Insurance Business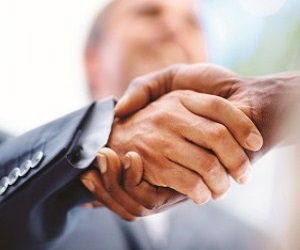 Austbrokers Holdings' insurance underwriting agency business, Austagencies, has acquired 90% interests in Lawsons Underwriting Australasia and Guardian Underwriting Services.
The deal, announced earlier today, was for an aggregate purchase price of $9.94m, assuming an agreed level of net tangible assets. The purchases will increase Austagencies' gross written premium to over $210m on an annualised basis.
The acquisition of Lawsons and Guardian brings the total number of agency acquisitions to seven over the past three years, in addition to the investment in six specialist start-up agencies, according to Craig Patterson, managing director of Austagencies.
"This will provide us further opportunities to support brokers in differentiating their customer offerings" he added.
Mark Searles, CEO and managing director of Austbrokers, noted that the companies complement its own driver model as the underwriting principals maintain a share of the business.
"With this transaction, we acquire two teams of specialist underwriters who will add a diversity of product and scale to our expanding agency business. These are attributes which have been the hallmark of our model that sets us apart from the competition," he said.
Austbrokers will only recognise the May and June performance of these investments in the current financial year, based on conditions and performance to date but this transaction is anticipated to increase Austbrokers' earnings per share by approximately 2.3% after financing costs on an annualised basis.
Glenn Simpson, a major shareholder in Lawsons and Guardian, added that Austagencies' track record and ability to work with, grow and integrate their partnered businesses was "a compelling factor that gave us the comfort that all our stakeholders would benefit into the future".
Lawsons is a specialist underwriting agency operating in labour hire and recruitment, group training and contracting provision of third party workers as well as arranging underwriting solutions for complex liability exposures from offices in Perth, Sydney, Melbourne, Hobart and Brisbane.
Guardian specialises in providing insurance facilities for hotels and motels, food outlets, group personal accident insurance, professional indemnity and contingency insurance from offices in Melbourne.