Cluster group's agency looks to boost market share | Insurance Business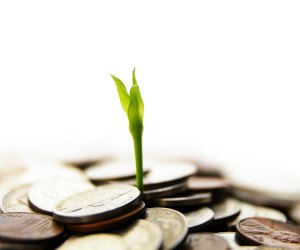 Guardian Underwriting Agencies has spoken of its plan to increase its market share following Austbrokers Holding's insurance underwriting agency business Austagencies acquiring a 90% interest in it earlier this year.
Guardian, which is a month away from celebrating its 20th anniversary, underwrites risk in the hospitality sector. Alan Mackay, underwriting director, told Insurance Business that the number of players in the space constantly fluctuated but with few players currently operating, the time to grow the client base is now.
"It's a very interesting time right now," he said. "The number of players in the market fluctuates. Now there are three or four players in our target area. Now is the opportunity to take more control. That is a matter of having the ability, capacity and the personnel to do that job. It is also a matter of getting the pricing right. We are working to boost our market share."
Guardian is currently based in on Moray Street, South Melbourne but will shortly join Austagencies at its city office, which will further enhance synergies between the two businesses.
Speaking of the deal, Mackay said: "Joining Austagencies makes things a little bit different because we are joining a corporate machine whereas we were a small independent outfit. It has been an interesting expedition for the staff. It is working really well. It will give us a lot more credit.
"We have some good people who have been with us for some time and that is useful but this deal brings in insurance professionals from another group who have different experiences and different ideas. Within a small group like Guardian, you can't afford to be wrong. We can now ask more professionals for their opinion."
The hospitality sector is facing tough times as pubs across Australia are struggling to make ends meet.
Mackay said it was a challenge encouraging pubs to buy adequate cover.
"They don't want to pay for insurance and they have little interest in spending money, but we factor that into what we do," he said.