Collaborate forges strategic agreement with Aon | Insurance Business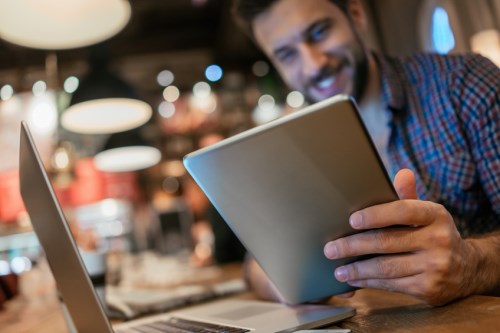 Collaborate Corporation Limited, an ASX-listed company focused on the sharing economy business, and Aon Risk Services Australia, a subsidiary of Aon plc, have signed a strategic agreement to support the 2017 launch of a new online rental marketplace, Mobilise.
Mobilise will provide owners with an option to generate profit from billions of dollars-worth of underutilised assets, allowing them to safely and efficiently rent out their idle assets to private individuals and businesses.
The online rental marketplace will facilitate the marketing of the assets; verify the potential renters using Collaborate's PeerPass platform; collect payments; and ensure that the assets being rented out are insured, the P2P firm explained in a statement.
The 2017 launch of Mobilise will be held in partnership with Aon. This tie-up will see Aon promoting Mobilise to its network of clients and sourcing insurance solutions from its panel of insurance providers to provide coverage for rented assets. Aon will also support the growth of Mobilise through online advertising and PR and other commercial partnerships.
Further strengthening the Mobilise proposition is the appointment of John Tolmie as a strategic advisor to its board. Tolmie, a respected rental and equipment industry veteran and former CEO of Kennards, supplier of high quality hire equipment, brings to Collaborate his expertise on logistics, rental industry, and business development as well as his strong network of industry contacts.
Chris Noone, CEO of Collaborate Corporation, commented on Collaborate's partnership with Aon and Tolmie's appointment: "We are privileged to be working with a company of the stature of Aon to enable asset owners and renters to take advantage of the enormous latent potential of under-utilised assets, through the launch of Mobilise.
"I am also pleased to welcome Mr. John Tolmie as strategic advisor and look forward to leveraging his insights and connections to build Mobilise to be the key platform for the monetisation of under-utilised assets."
Lambros Lambrou
, CEO of Aon Risk Services, spoke about the role of insurance in the sharing economy: "As the sharing economy continues to evolve, trust becomes a key element to addressing the new and emerging risks it presents – and insurance plays a big part in this.
"With our partnership with Collaborate, Aon has worked closely with the insurance market to create a new and innovative insurance proposition that protects owners' interests in their assets and enhances the trust and functionality of the Mobilise platform."
"Through Mobilise and together with our clients, we are embracing the opportunities the sharing economy has to offer, providing us with a competitive edge in the marketplace."
Mobilise will replace the existing Rentoid.com platform.
Related stories:
Insurance industry must be part of booming sharing economy
New Payment Platform could impact brokers