Comment: Code highlights role of brokers on commercial claims | Insurance Business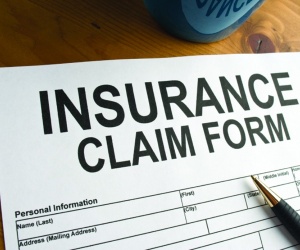 The 2014 General Insurance Code introduces new compliance requirements for insurers on the retail insurance side of the insurance business, including changes to claims handling. But where does it leave brokers and their clients who are predominantly commercial? Gold Seal audit and technical services manager Lorraine Calway explains.
The 2014 General Insurance Code of Practice came into effect on 1 July this year and insurers who subscribe to the code must adopt the 2014 Code by 30 June 2015.
Since the introduction of the original code, insurers have expended considerable time and effort in complying with the code provisions. Having seen hundreds of insurers and intermediaries grapple with compliance, it has become obvious to Gold Seal that one of the most difficult areas to comply with has been the claims handling timeframes and that the industry is to be congratulated on their overall success in adhering to the code standards.
While these timeframes worked admirably for simpler claims, they never sat comfortably with the process for handling complex claims. It was hard to see how they could ever work (or even be of much value) for certain classes of insurance such as management liability and professional indemnity.
One of the main changes in the 2014 code is to improve claims handling timeframes, under
Section 7 Claims
, but it only applies to retail insurance. So what does this mean for wholesale insurance and insured such as shopkeepers and tradespeople?
This is where insurance brokers come in. Brokers will need to be alert to the absence of the Code standards for wholesale clients and be ready to add value to the client relationship by actively following up claims on behalf of their clients. If they have a substantial book of business with one insurer or through a particular coverholder, they may wish to consider putting in place agreed service standards to ensure there is no deterioration in the level of service being provided when a claim occurs.
For insurers, they will now need to review their claims processes to decide if they wish to apply voluntary internal standards in the absence of the code standards.
Those acting on behalf of insurers, such as loss adjusters, third party administrators and coverholders, will need to contact each insurer they act for and seek their guidance on what, if any, standards are to be applied to the claims handling process for wholesale insurances.
Gold Seal is a business management, compliance, regulatory and people development organisation, and works with more than 450 brokerages and 3,000 insurance industry professionals every year. Lorraine is audit & technical services manager at Gold Seal, and provides audits, technical advice and support to other auditors and consultants, and gives compliance support and guidance to clients.