Comment of the Week goes to … | Insurance Business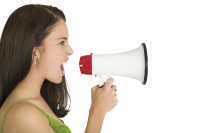 it's clear that tomorrow's election has been top of mind this week, with debate raging over which party had the best economic credentials to lead Australia for the next three years.
Therefore, it's only right that week's winning comment came from 'Male Broker' who eloquently argued that Labor's pedigree has been forever tarnished by its stimulus cheque brainwave back in the dark days of the credit crunch.
He said:
"Labour showed the great economic credentials they have when I got my stimulus cheque for my flat screen TV at JB Hi-fi……what a waste of cash that was….a tax break would have been better to gradually release funds and steadily increase household spending!

Speaking of debt pretty sure a surplus is a good thing as most "rich people" have cash readily available for when the sh!t hits the fan i.e GFC. The cash is required to ensure we weather the storm without a major decline in the standard of living…its called planning for the future!"
Other commentators also rubbished Labor's track record, with only "Jack' supporting the policies of the incumbent. That support for the Liberal party also materialised in our industry poll, with 83% of the 131 respondents saying that Abbott and his pals would win the election. Only 9% plumped for Labor, with a further 6% fed up of the whole carry on.
Get your comments in now to be in with a chance to win 'Comment of the Week' next Friday!